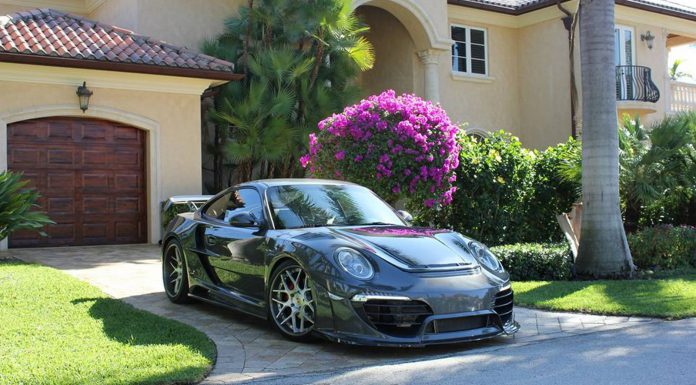 If you own a Porsche 911 and are looking for a complete aftermarket bodykit to make it that little more special, Gemballa offers some of the most outlandish kits on the market. However, we could have just found a rival to Gemballa's 911's in the form of the Porsche 911 Attack by Anibal Automotive Design.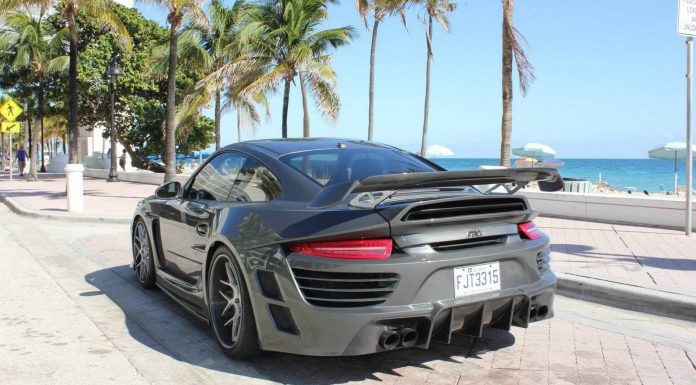 This outlandish bodykit is made entirely out of lightweight and super strong carbon fiber. From the front, the 911 Attack by Anibal Automotive Design features a completely redesigned front fascia with larger air intakes and a redesigned hood. This Florida based car then features new side skirts and sills as well as massive aftermarket wheels courtesy of Avant Garde.
The most dramatic area of the 911 Attack however, has to be the rear end. Featuring an outlandish carbon fiber wing, with an entirely new fascia and additional cooling ducts and an aggressive diffuser, there is certainly no mistaking this 911 for the standard car!
This particular 911 Attack is based off the standard 2010 Porsche 911 C4S. It features the standard PDK transmission and a full fabspeed exhaust system. Additionally, it features a re-tuned ECU and injection upgrade and consequently produces 450 hp. That is a dramatic rise over the 385 hp of the standard car! On first appearances, the 911 Attack looks like the 991 generation with its slimmer taillights but these are simply an aftermarket part.