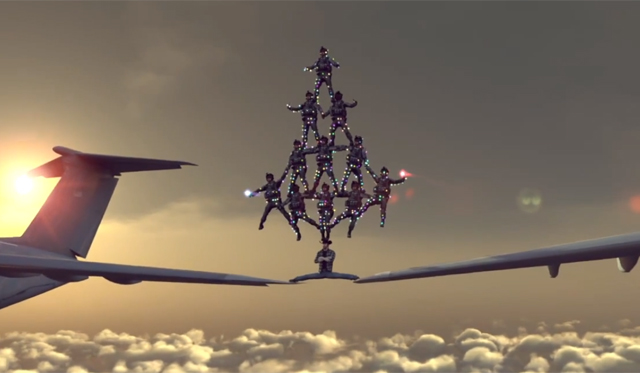 Just over a month ago, Volvo Trucks released the awesome 'Epic Split' video featuring martial arts expert Jean-Claude Van Damme doing the splits between two reversing gold coloured Volvo trucks. Not to be outdone, Chuck Norris has decided to release the following 'Epic Christmas Split' which is arguably even more impressive.
[youtube]http://www.youtube.com/watch?v=T-D1KVIuvjA#t=58[/youtube]
While it may all be CGI, it depicts Chuck Norris doing a split between two airplanes flying just feet away from each other. What's more, he has 11 military personnel balancing on his head and forming the shape of a Christmas tree! The video even includes similar panning shots to the original as well as the setting sun and the same song courtesy of Enya.
Original
[youtube]http://www.youtube.com/watch?v=M7FIvfx5J10[/youtube]
Let us know which one you prefer!