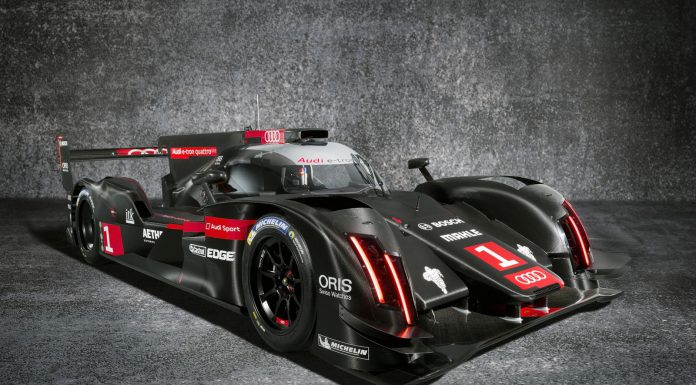 Just a few days after being previewed, the 2014 Audi R18 e-Tron Quattro has officially been revealed ahead of the 2014 World Endurance Championship. Designed to compete with the Toyota TS0303 and the new Porsche LMP1 racer, the new R18 e-Tron certainly has some impressive competitors to go up against. However, Audi is calling it their most complex racing car ever and we're inclined to agree with them.
At the centre of the 2014 Audi R18 e-Tron Quattro is found a new V6 TDI diesel engine sending power to the rear wheels. The new R18 e-Tron Quattro then utilises two hybrid systems. One of those systems dubbed Energy Recovery System Heat (ERS-H) stores energy converted from heat while the second system is a more traditional KERS system which Audi calls ERS-K. This system stores energy created under braking and the power from these two hybrids is then stored in an improved flywheel energy storage system.
While the car may look identical to last year's model, the 2014 Audi R18 e-Tron Quattro is actually 100 mm narrower and 20 mm higher. When you combine these increased dimensions with a larger cockpit, the result is slightly less downforce when compared to the previous R18 e-Tron Quattro.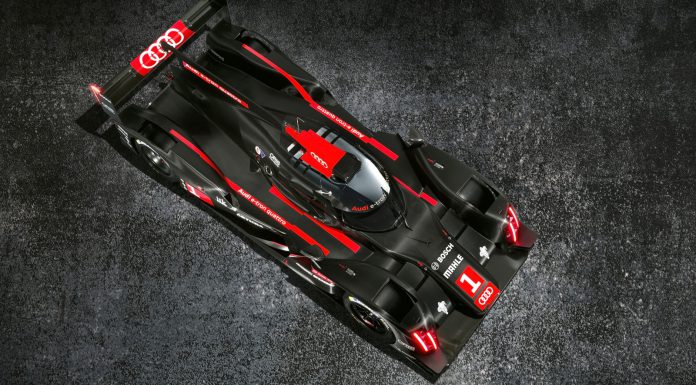 The most important improvement for the 2014 model is that it can achieve lap times similar to those of previous models but use 30 per cent less fuel. When discussing the new car, Head of LMP at Audi Sport Chris Reinke said, "A fundamental approach to motorsport is being abandoned. Instead of power output, energy consumption will be subject to limitations – this is in line with the spirit of our times and opens up great technical freedoms to the engineers."