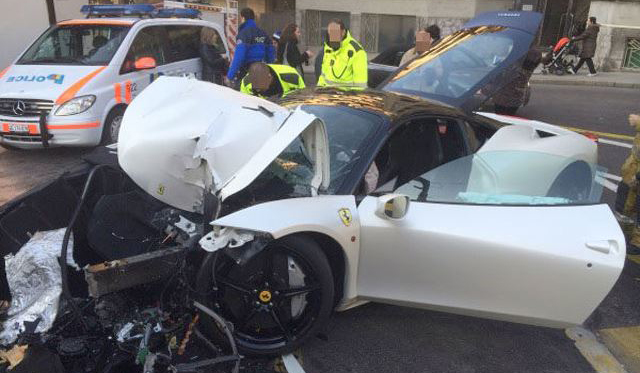 Not long after a Ferrari 458 Italia was crashed in a Chinese tunnel, a white 458 Italia has been completely destroyed in Switzerland with a 20-year-old behind the wheel.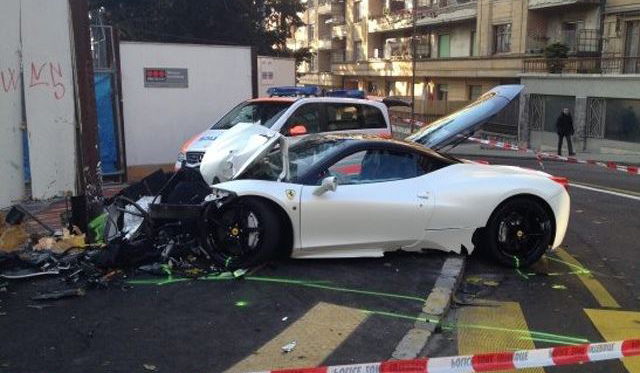 According to witnesses at the scene of the crash, the inexperienced driver was showing off in the high-priced Italian supercar when he lost control while driving in the bus lane. He then almost hit a pedestrian before hitting a car and ultimately ending up smashing the 458 into a university medical centre.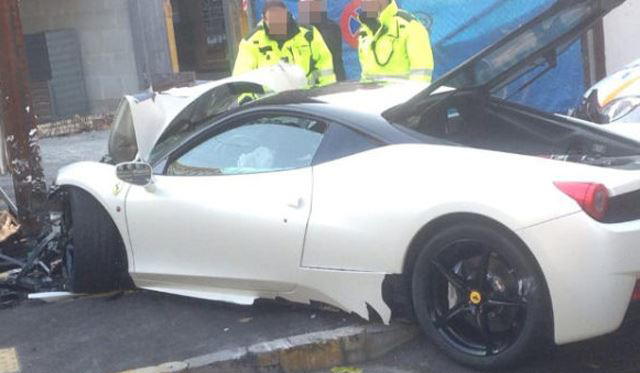 From the damage, it can be assumed that the crash occurred at quite high speeds and the condition of the driver is currently unknown.
[Via CarBuzz]