Another supercar crash recently occurred in China with the car in question this time being a stunning, bright red Ferrari 458 Spider.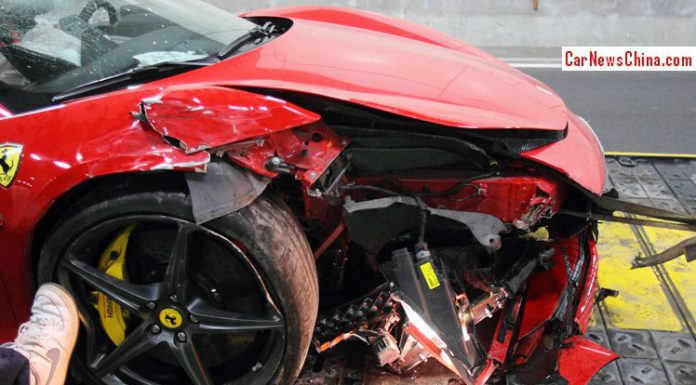 The exact cause of the crash is not yet known, but it is believed that the driver was cruising along at around 100 km/h when he lost control on a downhill section and speared into a wall absolutely destroying the front left of the Italian supercar. Further highlighting just how brutal the impact was is that the airbags were deployed.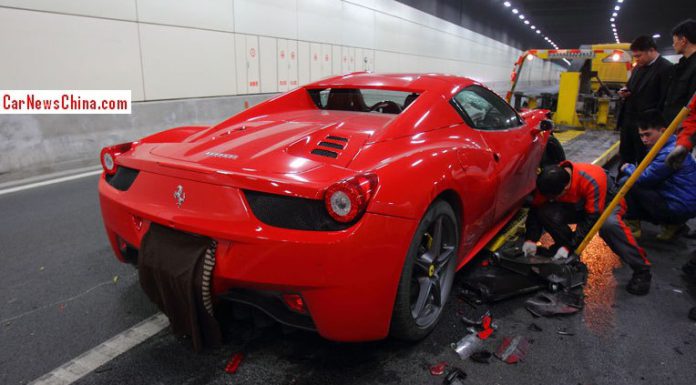 Fortunately, the driver emerged from the wreck unhurt. However, his bank account will inevitably take a hit as repairing the lightweight aluminium body panels, suspension and brake components as well as a whole new wheel, wing mirror and windscreen will cost a lot!
As a reminder, the Ferrari 458 Spider features the same 4.5-liter V8 engine as the standard Ferrari 458 Italia and therefore produces an equal 570 hp. Despite weighing slightly more than the Ferrari 458 Italian coupe, the Spider can still hit 100 km/h in 3.4 seconds and has a lower top speed of 319 km/h, surely still sufficient to tear up an mountain road and hear the roar of the cars brutal V8! The following Ferrari 458 Spider however, will be out of action for quite some time.
[Via Car News China]