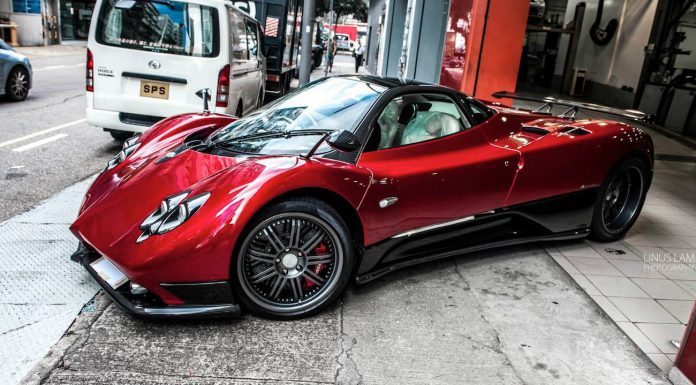 The Pagani Zonda F is a beautiful car. The additional attention to detail in the F means this supercar feels ever more special as the original Zonda and balances delicacy with aggression resulting in one of the most aesthetically pleasing cars we have seen in the past decade.
In basic Zonda F form, thanks to improved cylinder-head flowing, wilder cams, and better intake and exhaust systems the AMG engine now makes 602bhp at 6,100rpm with 760Nm of torque at 4,000rpm. That is enough for a 3.6 second 0-100km/h sprint, and 200km/h flashes past in 9.8 sec. Vmax is 345km/h. A stupendously fast car!
This jaw-dropping red example was captured by Linus Lam in Hong Kong.Are you a fan of the Zonda F? If so make sure you check out our road test of the V12 monster!