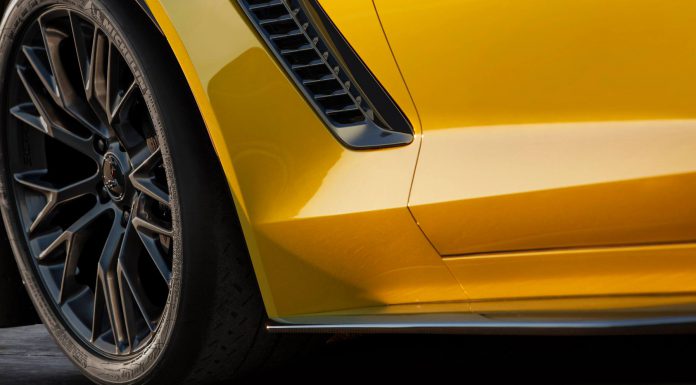 After being spied on multiple occasions over the past few months, Chevrolet has released the first official teaser of the long-awaited 2015 Chevrolet Corvette Stingray Z06! Additionally, Chevrolet confirmed that the new Z06 will debut at the Detroit Motor Show 2014 in January, exactly one year after the base Corvette debuted.
Understandably, Chevrolet has yet to reveal any real details about the upcoming 2015 Chevrolet Corvette Stingray Z06 except for promising that "it will be the most track-capable Corvette ever, designed to deliver supercar levels of performance through unique powertrain, chassis and aerodynamic features".
Under the hood, the new Corvette Z06 will feature a dramatically upgraded engine most likely based on the standard LT1 V8 engine of the standard car. In standard specification, it delivers 455 hp and 460 hp with the optional sports exhaust system. However, under the hood, the 2015 Corvette Z06 could easily deliver around 600 hp not too far behind the C6 ZR1.
From a styling perspective, this teaser image revealed a new set of sports wheels as well as sticky Michelin rubber.