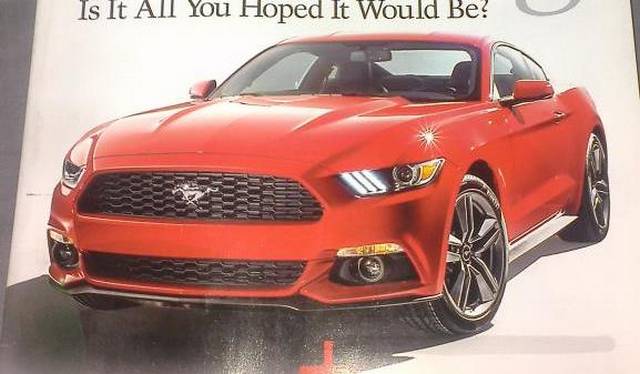 In the lead-up to the official worldwide debut of the 2015 Ford Mustang, the December copy of Autoweek has hit the shelves with what's believed to be the first official pictures of the next-generation Mustang.
While this isn't the first magazine to publish images said to be showing the 2015 Mustang, these images seem to be the real deal and showcase that the Mustang has received quite an extensive facelift when compared to the outgoing model.
At the front, the new Mustang features a completely new fascia incorporating slimmer headlights with new LED daytime running lights, different fog lights, a brand front splitter and a redesigned hood with a prominent power dome. At the rear, the new 2015 Ford Mustang features a thoroughly redesigned appearance with aggressive taillights and a color matched rear diffuser.
Stay tuned for more 2015 Ford Mustang details as they are revealed!
[Via: SVT Performance]