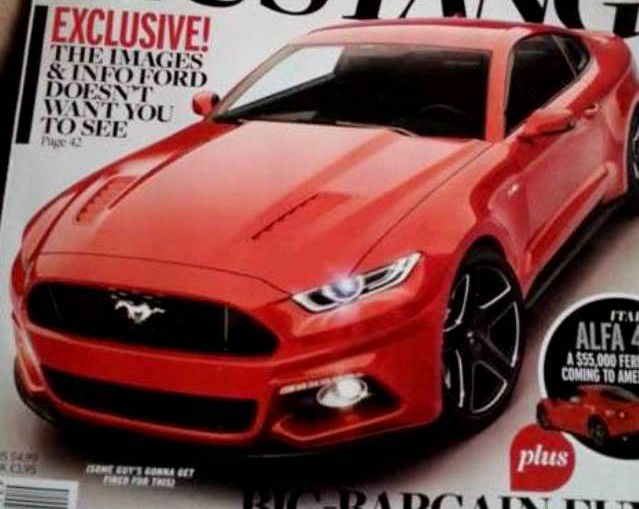 A single image of the 2015 Ford Mustang has allegedly leaked through a photo grab of Car and Driver's December 2013 edition. Rumours have been spreading recently that Ford would take the covers off its brand new Mustang next week, this photo takes away most of the mystique!
While there are no details to share just yet, the pictures reveal a curvier car which possible has less weight than the outgoing car. The headlights look slimmer than the outgoing model and the front has a set of daytime running lights. Interestingly, the front also features a prominent set of hood vents.
Elsewhere, the design looks pretty predictable. The 2015 Ford Mustang will be the first all-new version of the iconic muscle car since 2005. As well as a lighter curb weight, expect the modern Mustang to feature independent rear suspension expect the range to include Ford's 3.7 litre V6 as well the traditional 5.0 litre V8.
Media are suggesting that a special event will be held next week, but those attending will be subject to a strict embago. That embago will be lifted in December with an official launch early next year at the 2014 Detroit Auto Show. Customers will be able to take delivery of the muscle car during the summer of 2014.
[Source: Chris Doane Automotive LLC]