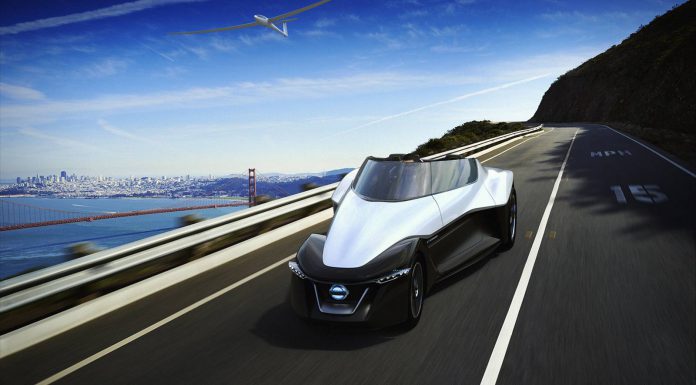 In mid-September, it was revealed that the similarities between the DeltaWing racing prototype and the Nissan ZEOD RC Le Mans Prototype could result in court action. Earlier this year, Nissan abandoned the DeltaWing project and DeltaWing Racing Cars became the sole owner of the project. Nissan then released its Nissan ZEOD RC Le Mans racer. However, Dr. Don Panoz, the prime backer for the DeltaWing Coupe believes that the Nissan ZEOD RC impedes on the unique design of the original.
Then at the recent Tokyo Motor Show 2013, Nissan unveiled the BladeGlider Concept clearly inspired by the DeltaWing and the ZEOD RC LMP racer albeit tweaked for the road. Now, Danoz has filed a lawsuit against Nissan to issue a cease and desist order for the new BladeGlider as well as the Nissan ZEOD RC.
Nissan BladeGlider Concept

The basis for the lawsuit is clearly in relation to the intellectual property regarding the design of the DeltaWing which Panoz had a large part in creating. Panoz doesn't just want to see both the BladeGlider and ZEOD RC scrapped, he has his own plans to offer a two-seat roadster version and a four-door family version based around the arrow head design.
Nissan ZEOD RC Le Mans Prototype

Expect to hear more about this very interesting case in the coming months!
[Via Automotive News]