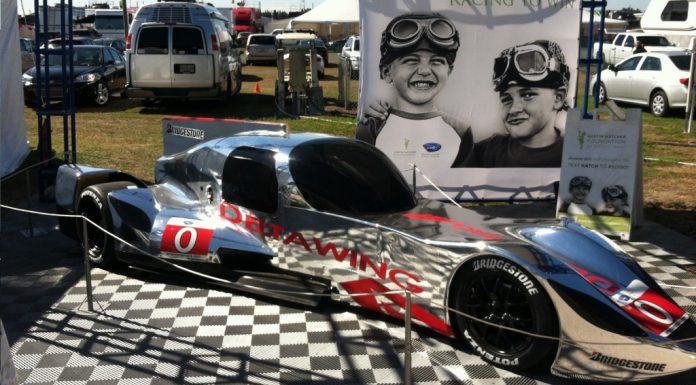 It doesn't take a genius to notice the clear similarities between the DeltaWing Coupe and the new Nissan ZEOD RC Le Mans Prototype. After all, the Nissan ZEOD RC apparently rides on the same platform as the DeltaWing.
Earlier this year, Nissan abandoned the DeltaWing project and DeltaWing Racing Cars became the sole owner of the project. Nissan then released its Nissan ZEOD RC Le Mans racer. However, Dr. Don Panoz, the prime backer for the DeltaWing Coupe believes that the Nissan ZEOD RC impedes on the unique design of the original.
Nissan ZEOD RC Le Mans Prototype

While speaking with Autoweek, Panoz said, "It's been interesting to watch people from Nissan trying to dodge the question, but the fact is that in their own press release they admit that the configuration of the ZEOD is the same as the DeltaWing. And we do have patents, in fact another one was just issued last week. We are in discussions with our legal advisors, and we'll see what happens."
As we known, the original Nissan DeltaWing didn't have a roof, but in order to compete in the combined ALMS P2 and Daytona Prototype class next year, DeltaWing Racing Cars were forced to create a coupe variant of the DeltaWing. And unfortunately, with the exception of a few design elements, the Nissan ZEOD RC is essentially the same as the DeltaWing Coupe, at least from a visual standpoint.
Stay tuned for updates.
[Via Autoweek]