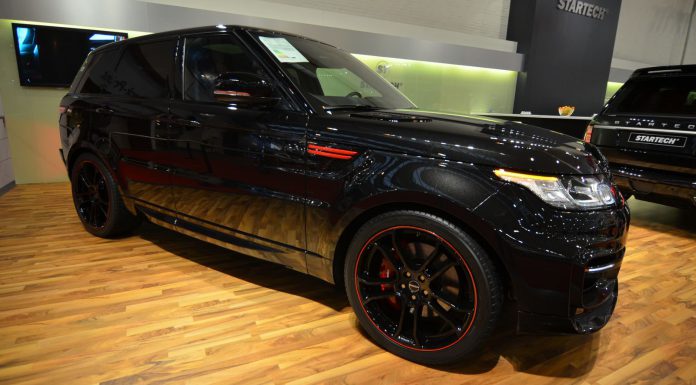 The Essen Motor Show 2013 is throwing up some interesting new releases! Startech have chosen the show to debut their latest bodykit, the Startech Widebody Range Rover Sport. As the name suggests, the bodykit adds extra inches to the Range Rover's girth! We took a closer look.
Startech are part of the same group that finance the Brabus project, which means that you can be certain this bodykit will be of the highest quality! The Startech Widebody Range Rover Sport features wide fender flares, a new front bumper, a re-designed rear apron, rear spoiler and rear diffuser among other parts.
Owners of the turbo diesel Range Rover Sport can opt for the Startech PowerXtra SD30 S performance kit, which boosts power output of the 3.0 SDV6 turbo diesel model by 31 hp while bumping peak torque by 80 Nm. The SD30 S tuning kit consists of a processor-controlled plug-and-play auxiliary control unit and can be fitted in just 90 minutes.