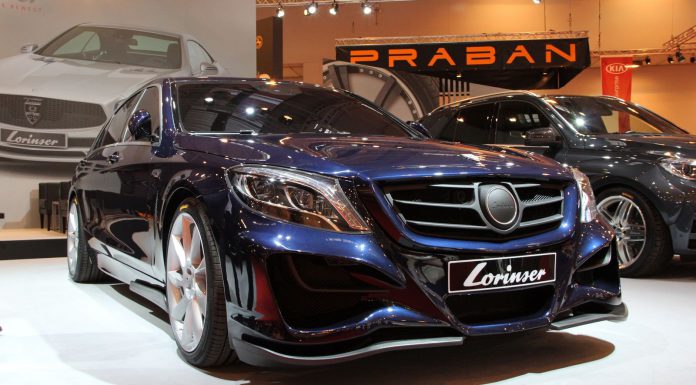 Mercedes-Benz tuners Lorinser rendered their vision of their heavily modified S Class just a few weeks ago. The completed W222 car has made an appearance at the 2013 Essen Motor Show and it sure it striking.
The design is certainly unique. It is clear that Lorinser have created a package that will sure stand out! The front bumper has a three prominent air intakes, one in the middle, two at the sides. Moving backwards, tell-tail Lorinser fender vents have been included once again.
Towards the rear, rear wheel outlets remove hot air from the brakes while a new rear end features quad exhaust pipes and a rear spoiler. We are still a little unsure of what to make of the car. The wavy lines and soft curves are not really to our taste! What do you think? Let us know in the comments below.