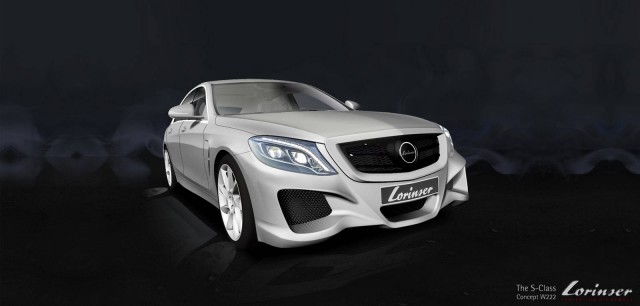 One of the biggest names on the Mercedes-Benz tuning front, Lorinser, just released a set of renderings for their new Mercedes-Benz S-Class bodykit. The S-Class was one of their biggest selling bodykits, with the current generation, they will be looking to continue that success.
The design is certainly unique. The rendering skews the proportions a little bit, but it seems clear that Lorinser plan to create a very unique package. The front bumper has a three prominent air intakes, one in the middle, two at the sides. Moving backwards, tell-tall Lorinser fender vents have been included once again.
Towards the rear, rear wheel outlets remove hot air from the brakes while a new rear end features quad exhaust pipes and a rear spoiler. Now that Lorinser have a design, they will have to work how to put the kit on a car without messing up the technological features.
Hopefully we'll get to see a finished car in the near future!