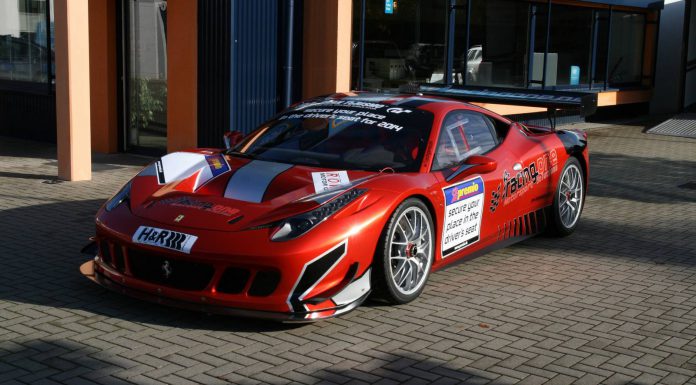 For those that don't think the standard, road-going Ferrari 458 Italia is fast enough nor extreme enough, you could go to Ferrari and purchase the track-only Ferrari 458 Challenge. Alternatively, you could also purchase the recently released Ferrari 458 Challenge Evoluzione. Now however, motorsport firm Racing One is offering their very own racing version of the 458 Italia which promises to be even better than what Ferrari currently offers!
Under the hood, Racing One have tweaked the standard 458's 4.5-liter V8 engine from 562 hp up to 620 hp. That is also 23 hp more than the recently revealed Ferrari 458 Speciale. Alongside this bump in horsepower has been a decrease in weight, with the Ferrari 458 Challenge by Racing One weighing an impressive 200 kg less than the standard car. That results in a kerb weight of just over 1,200 kg!
These savings have been made thanks to a stripped out interior, a completely carbon fiber bodykit as well as lightweight and high performance carbon ceramic brakes.
Further improving the Ferrari 458 Challenge by Racing One over the standard 458 is the fitment of full racing slicks, and suspension upgrades courtesy of KW.
The Ferrari 458 Challenge by Racing One can be purchased and used solely for private track use or can also be used to compete in Germany's VLN and DMV racing series'.