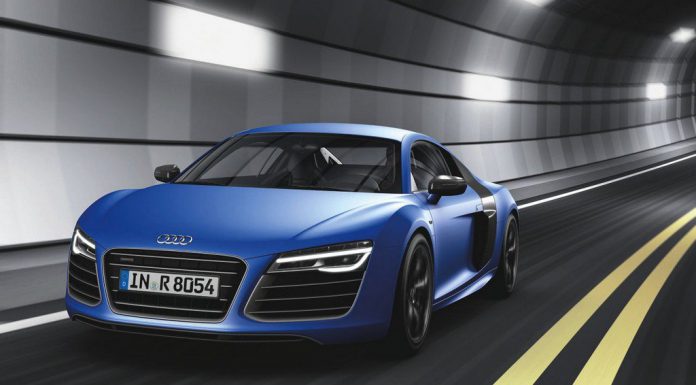 The most exciting Audi model set to launch in the coming couple of years has to be the next-generation Audi R8. It is set to be the biggest overhaul to the Audi R8 range since it hit the production line in mid-2007.
While recently speaking with Motor Trend at the Los Angeles Auto Show 2013, Audi's head of technical development Ulrich Hackenberg revealed some nuggets of information about the 2015 Audi R8. First and foremost, Hackenberg estimates that the 2015 Audi R8 will weight around 110-130 pounds less than the outgoing R8. Those weight savings will be achieved through additional carbon fiber use on the floor and center tunnel. The chassis of the next-gen R8 will likely weigh about the same as the outgoing one as it is already made from lightweight aluminium.
2013 Audi R8

To put those weight savings into perspective, the 2014 Audi R8 V10 Plus weighs about 3678 pounds. That is significantly heavier than the Lamborghini Gallardo LP560-4 which weights around 3100 pounds.
When quizzed about whether or not the 2015 Audi R8 would be available with a manual transmission, Hackenberg escaped the question through his in-depth discussions about the new S-tronic dual clutch gearbox of the current Audi R8. We'll take this as an indication that the stick-shift won't be carried over into the new car, but that shouldn't come as a huge shock to anyone.
[Via Motor Trend]