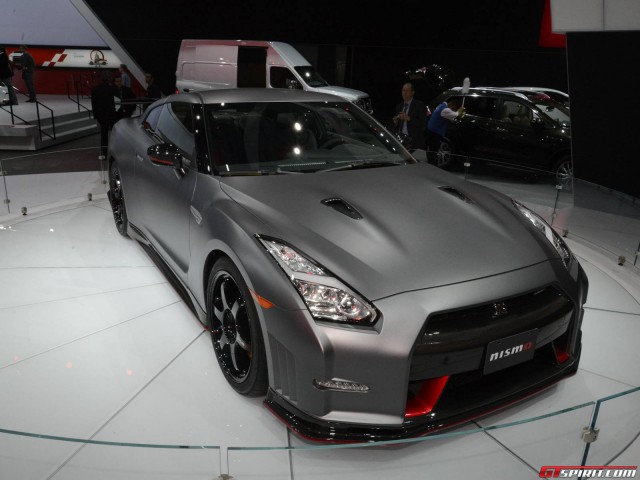 In addition to being on display at the Tokyo Motor Show 2013, the 2014 Nissan GT-R Nismo made its North America debut at this year's LA Auto Show.
If you followed GTspirit's coverage of the GT-R Nismo's development, it was a long process with Nissan aiming to dramatically improve upon the already insane Nissan GT-R. Extensive development and testing was undertaken at the infamous Nurburgring where the 2014 Nissan GT-R Nismo recently ran a 7 minute and 8 second lap time to become one of the world's fastest production cars to lap the facility.
Under the hood, the 2014 Nissan GT-R Nismo features the familiar 3.8-litre V6 VR38DETT engine. It benefits from Nismo's motorsport expertise with engine power now increase up to 591 hp and 652 Nm of torque. To release the extra power, Nismo fitted new high-flow, large diameter turbochargers, which come directly from GT3 racing. Nismo have also optimised the individual ignition timing control for each cylinder and upgraded fuel pump improve combustion.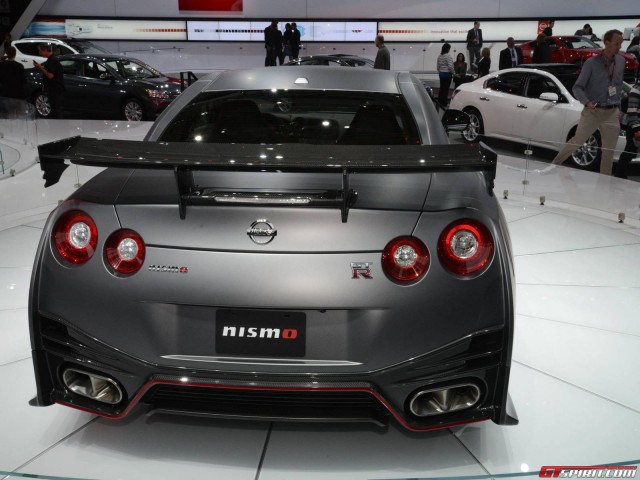 At the chassis end of the package, Nismo have worked with Bilstein to develop springs and custom Bilstein DampTronic dampers for the front and rear suspension. Three suspension modes can be selected; Comfort, Normal and R for circuit applications. Exclusive Dunlop tyres are also fitted in sizing 255/40 ZRF20 at the front and 285/35 ZRF20 at the rear.