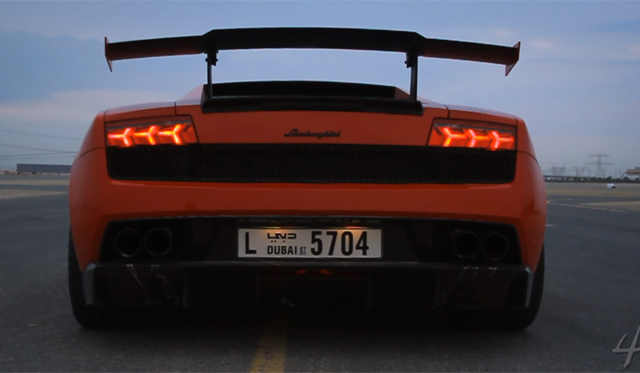 In recent years, Kreissieg has made a name for itself as being the producer of some of the most insane aftermarket exhaust systems available for supercars through to family SUVs like the Porsche Cayenne.
[youtube]http://www.youtube.com/watch?v=LGq7ySzS2oo[/youtube]
Recently, the company fitted a custom valveless Kreissieg exhaust to the following Lamborghini Gallardo LP570-4 Super Trofeo Stradale from Dubai and the results are simply incredible!
The following video includes a selection of full throttle acceleration runs as well as some ferocious stationary revving. As if that wasn't enough, watching the dust from the road being kicked up by the Italian supercar adds a real mystic to the exciting 2-minute video!
As a reminder, the Lamborghini Gallardo LP570-4 Super Trofeo Stradale features the same 5.2-liter V10 engine as the standard Gallardo LP560-4. However, this engine has been uprated to now produce 562 hp instead of 552hp. Consequently, it can hit 100 km/h in just 3.4 seconds!