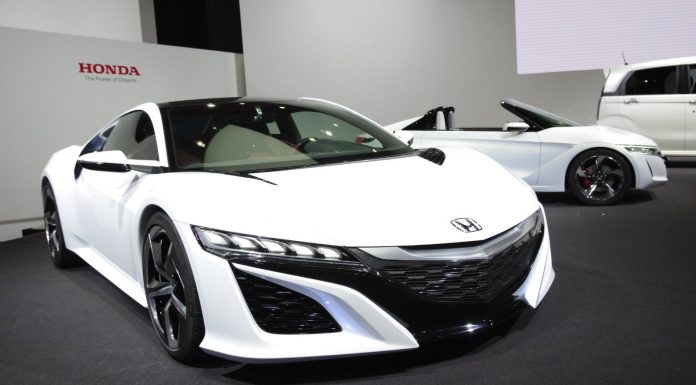 During the ongoing Tokyo Motor Show 2013, Honda has confirmed that work on a convertible variant of the 2015 Honda NSX has already begun and is likely or a launch a couple of years after the coupe in 2017.
Principal Designer of Honda Jun Goto said, "We are looking at the convertible but we have a long way to go with it." He then added that it had not yet been decided if the 2017 Honda NSX Roadster would be a soft top or a hard top. However, with lightweight carbon fiber becoming more readily available and the benefits and incentives this provides to creating hardtop convertibles, we think that would be the best choice. Both from a visual standpoint and performance wise.
While discussing the coupe at the show, Goto also revealed that the design of the current NSX coupe concept is almost identical to the concept. He said, "The production car is larger in every direction than the concept but it looks almost exactly the same. At least 95 per cent of the exterior styling will be carried over to the production car."
What's more, it has been confirmed that the interior of the production version is likely to be even more outlandish than the awesome cabin of the concept!
[Via Autocar]