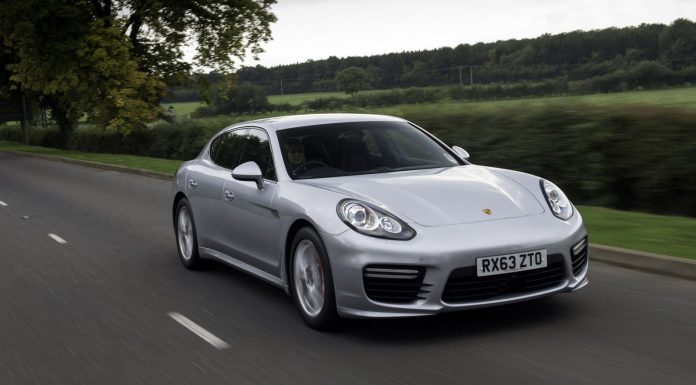 While the 2014 Porsche Panamera Turbo may have only been revealed a few months ago, tuner Gemballa has already got their hands on one and are set to debut their tuned version at the upcoming Essen Motor Show 2013.
Recently, we were fortunate enough to drive the 2014 Porsche Panamera Turbo. It features a 4.8-litre bi-turbo V8 engine packing 520 hp and is capable of accelerating from 0-100 km/h in just 4.1 seconds and a top speed of 305 km/h. While these figures would certainly be enough for more petrolheads, Gemballa has something much more potent in store.
GTspirit Road Test of 2014 Porsche Panamera Turbo

Called the Gemballa GTP 700, the car will produce, you guessed it, an impressive 700 hp. That equates to 180 hp more than the standard Panamera Turbo and 130 hp more than the 2014 Porsche Panamera Turbo S revealed just a couple of weeks ago.
Apart from this information, very little information about the 2014 Gemballa GTP 700 is known except for the fact that it is bound to have an outlandish bodykit. Additionally, expect the 2014 Gemballa GTP 700 to easily accelerate to 100 km/h in less than 3 seconds!
Expect full details soon with our upcoming coverage of the Essen Motor Show starting on November 30th!