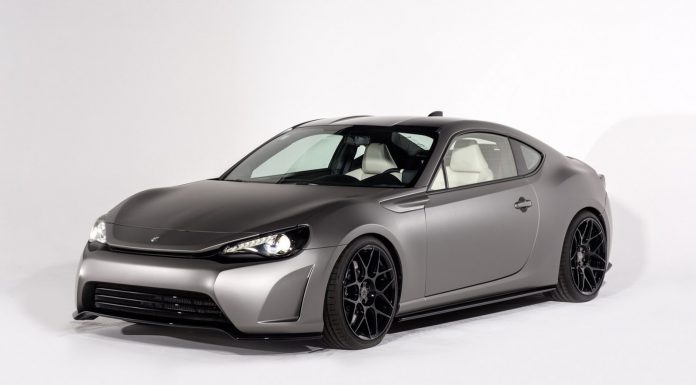 In the lead up to SEMA 2013, Scion has revealed a host of heavily modified variants of the popular Scion FR-S sports car which is of course the same as the Toyota GT86. Each of the four modified Scion FR-Ss feature a host of interior, exterior and engine modifications to make them stand out at SEMA where some of the world's most outlandish tuners display their creations.
The very first custom Scion FR-S created is dubbed the Scion x FR-S. It was designed by world-renowned DJ and producer Steve Aoki and incorporates all the goodies a successful DJ could ever want in a rear-wheel drive sports car. That includes a fully operational mixing station, Pioneer sound system, a custom LCD display, a fog machine, strobe lighting and a selection of powerful speakers and subwoofers. Additionally, the Scion x FR-S features a host of orange accents both inside and outside.
Next is the Scion Bulletproof FR-S Concept One. It features a host of aerodynamic improvements including a massive rear wing, prominent front splitter, a carbon fiber hood as well as some racing wheels and some new exhaust pipes, a new rear bumper and rear diffuser. Under the hood, it is powered by a 500 hp turbocharged engine and features track-tuned suspension.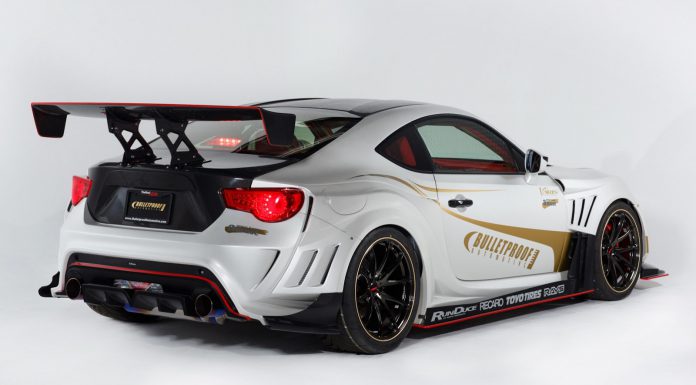 The third custom Scion FR-S comes courtesy of GReddy Performance and is arguably the most insane. It features a custom turbocharged 2JZ-GTE engine pumping out an awesome 750 hp! Additionally, it features a racing interior and some exterior changes.
Finally, we have the Scion FR-S Style J which includes some simply interior and exterior modifications. New exterior features include a brand new front fascia, rear fascia and new wheels.