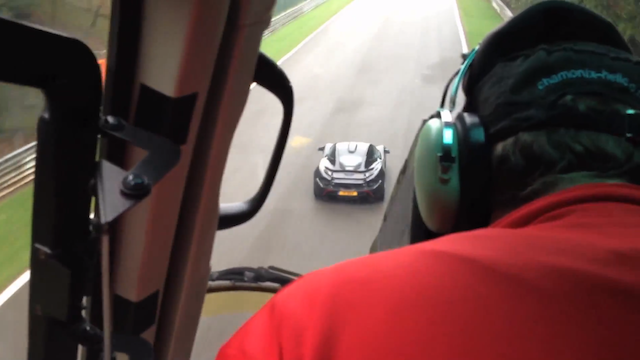 A few weeks ago we brought you footage of Jeremy Clarkson driving the McLaren P1 in fury around Spa-Francorchamps in Belgium. He was being chased by a camera car and then a helicopter while filming for the next series of the international hit show Top Gear.
[youtube]http://youtu.be/DLeEHVRdDAc[/youtube]
New footage has now surface of the view from inside the helicopter. It provides a unique view and angle from above of the beautiful British supercar racing around one of the best and most popular circuits in the world.
The helicopter would have struggled to keep up with the hypercar as is packs some serious pace! The McLaren P1 will travel from zero to 100km/h in less than 3 seconds, zero to 200km/h in under 7 seconds, and zero to 300km/h in no more than 17 seconds. This is thanks, in part to the Instant Power Assist System (IPAS) which is essentially KERS, for road cars. Putting the 300km/h statistic into perspective, this is 11 seconds faster than the legendary McLaren F1 road car. Top speed is electronically limited to 350km/h.
In spite of these astonishing figures, the P1 still returns 34.0 mpg (8.3 l/100km) on the EU combined cycle, with CO2 emissions of a mere 194 g/km. The electric motor offers a reasonable range of 11 km in full electric mode on the NE cycle, which sees emissions drop to zero.