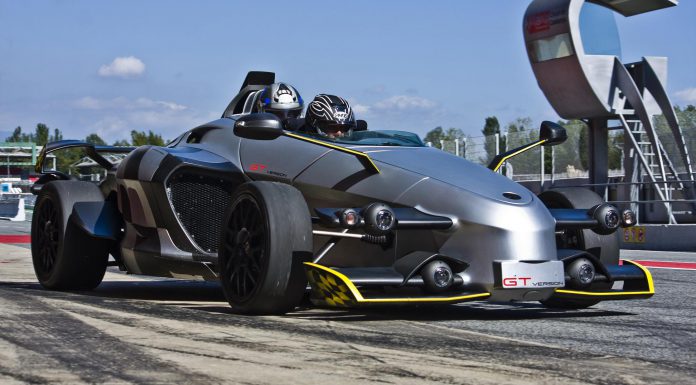 Tramontana is a European Company located on the Costa Brava, Spain. It manufactures a rather unique supercar known simply as the Tramontana. It is a combination of a Formula 1 racing car and a fighter jet, powered by a V12 engine. The 'Tramontana GT Race Car' is the firms latest creation.
Tramontana's GT Race Car is designed to cater for clients that are accustomed to driving on track. To cater for this demand the company is developing a racing car with chassis adjustments clearly radical and solely performance oriented which is going to fit with clients desires. The car will be built to incorporate the feel of Formula and GT cars combined into one extreme machine.
The engine of the two seat track-only car is longitudinally mid-mounted and produces approximately 600 horsepower, a substantial figure considering the lightweight design of the track car. This car is fitted with a bespoke paddle-shift system operating gearbox, an all new fast and precise six speed sequential gear box. Performance figures are yet to be released, but with such a large power output and light-weight design combined with the huge aero package the car certainly looks as if it will be rapid!