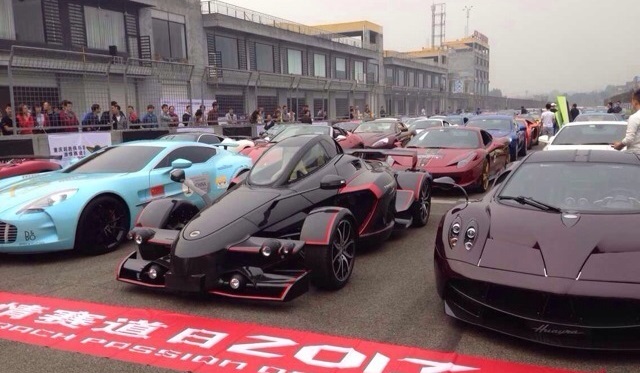 China has a rich car culture, as we have discovered in the past. Car clubs such as CQSCC (Chongqing Sports Car Club) hold regular events for supercar owners that combine short driving routes on public roads with processional group shots and the excitement of the traditional track day. The latest event, the Track Passion Day 2013, was held last weekend by CQSCC in Chongqing, China.
As you can see, the turnout was eclectic! FFF Automobile bought some cars to display which were lined up at the front of the grid. As you will see from the gallery below, they were transported to the circuit by truck. We've included these photos as we thought you might like to see them!
The cars included the well-known Aston Martin One-77, a Tremontana R, one of the first Lamborghini Aventador Roadster's, a red carbon fibre Pagani Huayra and a red Pagani Zonda. Elsewhere, there were multiple Ferrari 458 Italia's and 458 Spider's. There's even a rare Ferrari 599 SA Aperta.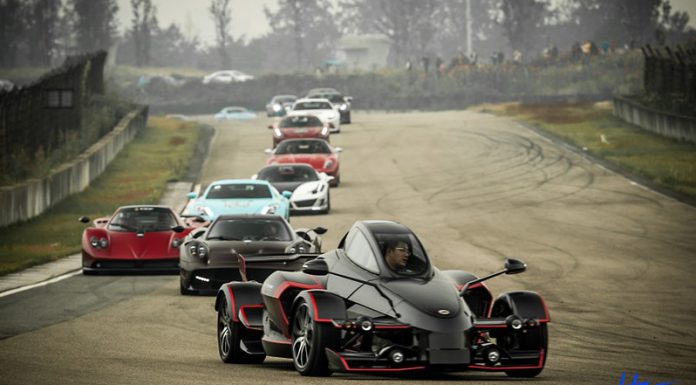 CQSCC first started in May 2008 and has experienced sustained growth since! It is based in Chongqing and requires members to have a two-door car of at least Porsche 911-levels. In addition, you must also be a corporate vice president or director of more than one corporation. So SQSCC is more of a business man's supercar club. With over 100 members, we're told it is one of the more successful supercar clubs. Membership costs 10,000 yuan and you are expected to take part in events. For those that don't participate for 12 months, the club reserves its right to terminate your agreement.