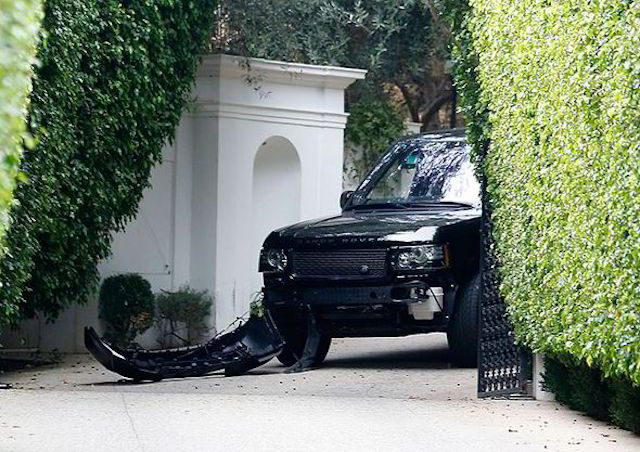 World famous star David Beckham has had a car accident when leaving home on Friday afternoon. The footballer was in his Range Rover Vogue was driving out of his family home's driveway with son Brooklyn in the passenger seat when the €80,000 car collided with a Acura 4×4.
The multimillionaire and his son were both unhurt and the 38-year-old Beckham is said have reversed back onto his driveway of his home before police arrived to question him about the incident but not before picking up all the debris, including the Range Rovers entire front-bumper and taking it off the street.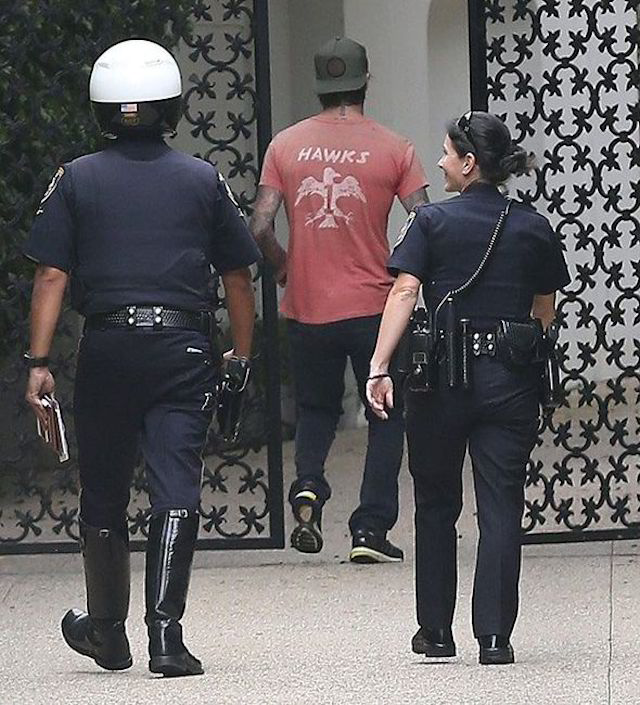 The Armani Model will not be taking the bus anytime soon as he has an impressive collection of cars. Recently Beckham was spotted driving a very stealthy black McLaren 12C Spider on the streets of LA.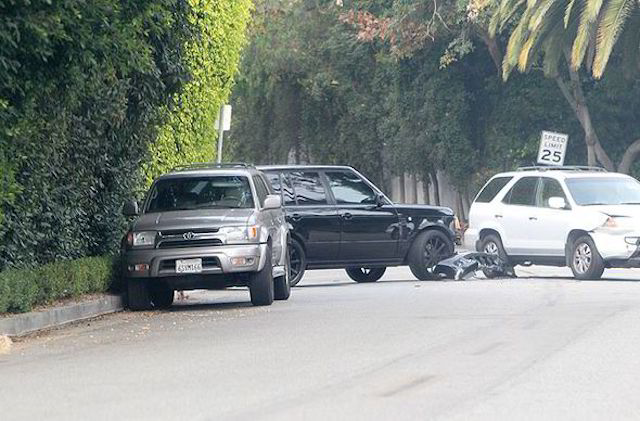 [Via: Express]