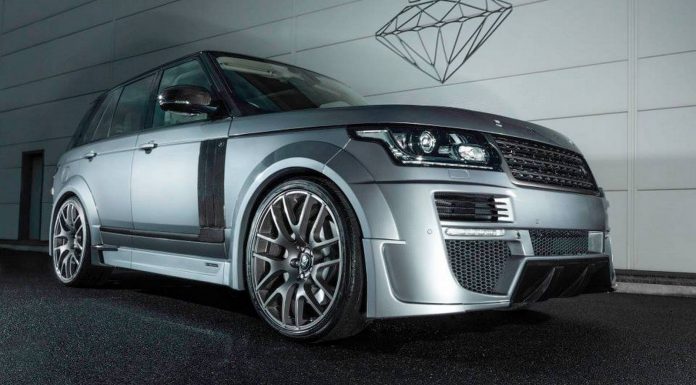 Onyx Bespoke Automotive has just taken the wraps off its new tuning and cosmetic package for the still quite-new facelifted 2013 Range Rover. As these image immediately show, Onyx didn't hold back in turning this 2013 Range Rover into a truly menacing stormtopper looking off-roading beast.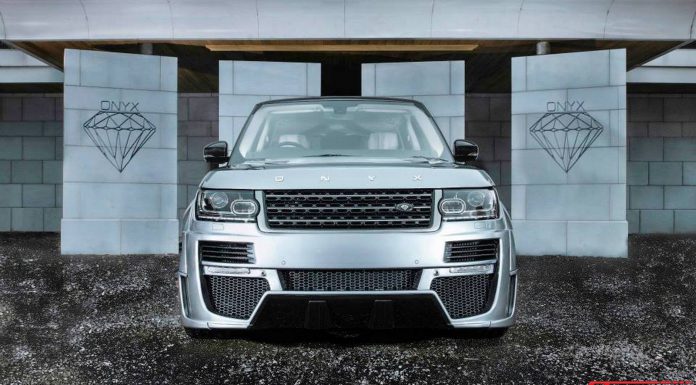 Starting from a visual standpoint, the 2013 Range Rover by Onyx features a full carbon body kit incorporating a brand new front bumper, front lip, side skirts and sills, flared wheel arches as well as a completely new and far more aggressive rear end and carbon fiber rear diffuser. Overall, the 2013 Range Rover by Onyx sits 25mm lower than the standard model which Onyx claims improves stability by an outstanding 12 per cent.
Under the hood, the 2013 Range Rover by Onyx also features some quite potent changes and upgrades. Onyx reworked the 5.0-liter supercharged V8 engine to now deliver an insane 625hp. That equates to a dramatic rise of 115hp over the standard model!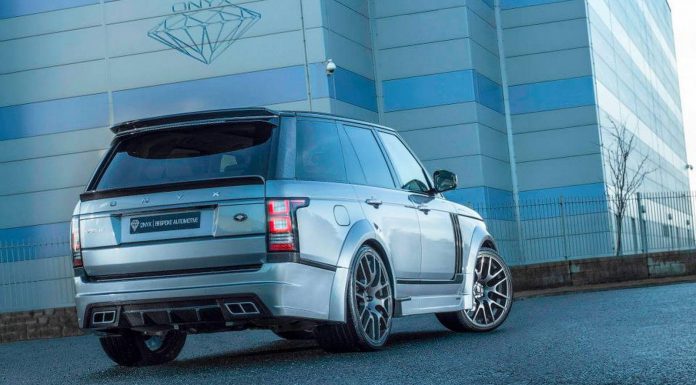 As it stands, Onyx is offering two different bodykits for the 2013 Range Rover as part of the Range Rover Aspen Ultimate Series. The first is the narrow body 2013 Range Rover Aspen Rouge by Onyx while the second one pictured here is dubbed the 2013 Range Rover Aspen Ultimate by Onyx. Further down the road, Onyx will upgrade the diesel Range Rover.