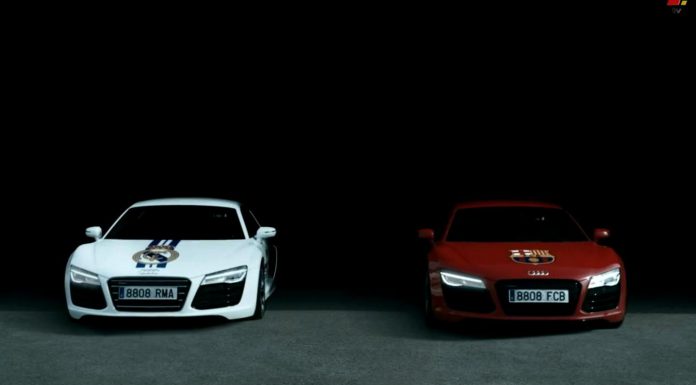 El Clasico, the biggest Spanish football match that never fails to thrill. Barcelona vs Real Madrid, Messi vs Ronaldo and Gareth Bale's first real test.
Audi Spain have released a very cool advertisement video to promote the match and it features two very tail-happy R8 V10's drifting and screeching their way around props that would usually be found on a football training ground!
[youtube]http://youtu.be/aVJvcTf5sWs[/youtube]
Having driven the R8 V10 Plus we can confirm that it is an awesome piece of kit and a true contender in the sports car market where the Porsche 911 has dominated for so long. The R8 offers blistering performance and a brilliant driving experience although it seems to lack personality at times.
This is not the first time Audi have made an awesome ad using their cars. They recently created a video clip of the brutal RS6 Avant, that we have also tested, playing dodge-ball with paint against a free-runner!