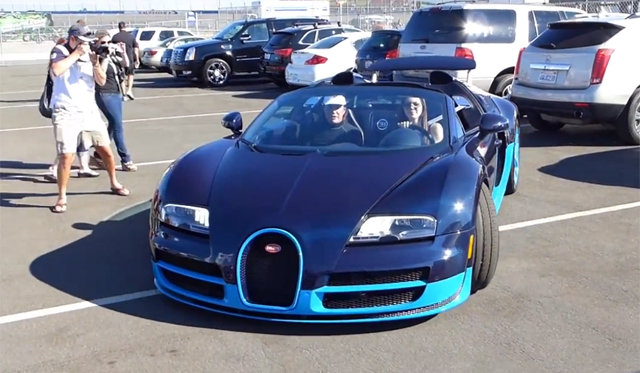 Kendall Jenner, the teenager infamously apart of the Kardashian family recently had the exclusive opportunity to drive a Bugatti Veyron Grand Sport Vitesse at one of North America's Lamborghini Blancpain Super Trofeo races.
[youtube]http://www.youtube.com/watch?v=tadWW8g3-HQ[/youtube]
While the following video only shows Jenner driving the exclusive Vitesse at slow speeds in the carpark, driving a Bugatti at any speed, let alone a Grand Sport Vitesse is an extremely rare opportunity! If that wasn't enough, she's just 17-years-old and had her father come along for the ride at the California Speedway on Monday.
In terms of Jenner's personal garage, she owns a blacked-out Range Rover while her 16-year-old sister Kylie recently crashed her Mercedes-Benz G-Wagon just days after receiving her license.