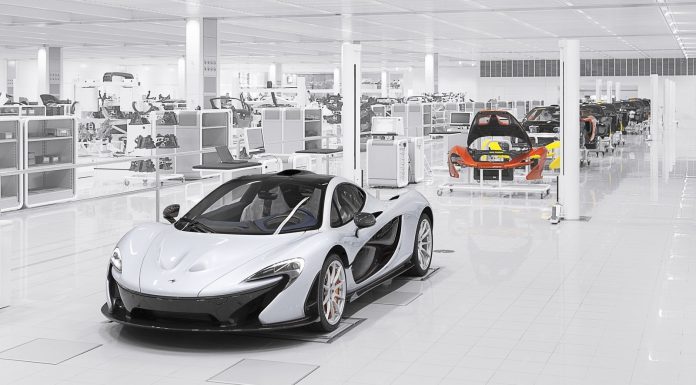 Reports have emerged suggesting that the McLaren P1 recently managed to lap the infamous Nurburgring circuit in just 6 minutes and 47 seconds. If true, that would place the British hypercar 10 seconds ahead of the Porsche 918 Spyder and one second faster than the Radical SR8 LM which has held the quickest lap since mid-2009.
Most significantly, the McLaren P1 is fully homologated for worldwide markets like the Porsche 918 Spyder, while the Radical SR8 LM is only permitted in certain countries. As we recently told you, McLaren returned to the Nurburgring following its previous failed attempt to complete the circuit in under 7 minutes. At the production car's debut back at the Geneva Motor Show 2013, McLaren Automotive CEO Ron Dennis claimed the P1 was capable of a sub-7 minute lap.
As the first customer car is delivered to a lucky UK owner, the British marque recently released the P1′s official performance figures. Do brace yourself as the figures are, as you would expect, remarkable!
[youtube]http://www.youtube.com/watch?v=Z2CHtZZFTDY#t=131[/youtube]
The figures show that the third model in the range accelerates to 100 km/h in a stunning 2.8 seconds, 200 km/h in a scarcely believable 6.8 seconds, and 300 km/h (186 mph) in just 16.5 seconds.
Under the carbon fiber hood is a twin powerplant generating an astronomical combined output of 903 bhp. It gets a very efficient 3.8-litre twin turbo V8 petrol engine and a lightweight electric motor. The remarkable acceleration, delivered as a result of the instant torque offered by the electric motors and the optimized turbos, results in the hand-built car reaching 300 km/h in just 16.5 seconds. This is a staggering 5.5 seconds faster than the legend that is the McLaren F1. Top speed is electronically limited to (just!) 350 km/h.