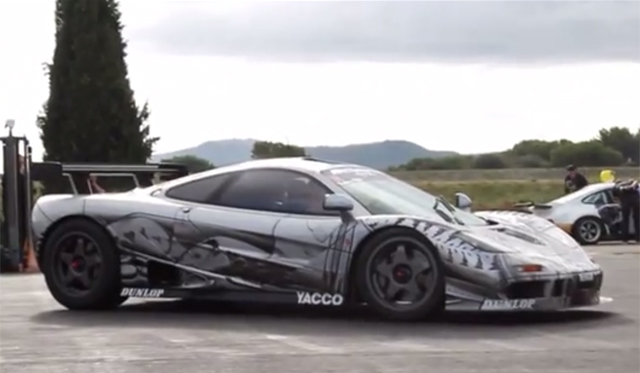 From the small collection of McLaren F1s produced, the McLaren F1 GTR 'Cesar' has to be the most unique.
After racing at the 24 Hours of Le Mans in 1994, this McLaren F1 GTR was handed over to famed French artist César who turned it into the creation we see today. Remarkably, the insane paint scheme has remained intact for the past 18 years and makes for a real head turner. Back in 2010, the car was auctioned off by Artcurial Motors.
[youtube]http://www.youtube.com/watch?v=hbF2XXQaGyU#t=47[/youtube]
Despite being a priceless racer, the McLaren F1 GTR Cesar recently ventured out at Circuit Paul Ricard in France and sounds absolutely incredible!