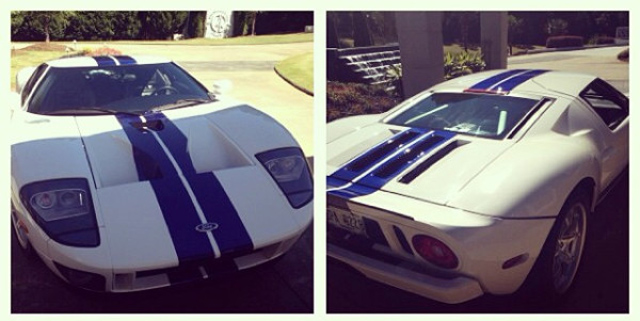 American actor and rapper Ludacris recently took his stunning white a blue Ford GT for a drive. He posted the following video and photos to his official Instagram account. What's more exciting about his video than the actual driving is that Ludacris is proud to be driving a stick shift!
Ludacris seems to have a passion for interesting cars. He has many of the normal celebrity trappings including a Chevrolet Tahoe Hybrid, Range Rover and a Rolls Royce Phantom. It seems that Ludacris also enjoys some of the more sporty options too with a blue Ferrari 458 Italia, Bentley Continental GTC, Ferrari FF and a Rolls Royce Phantom Drophead Coupe. We're not sure what he currently owns but we think you will agree that he has a pretty awesome taste in vehicles!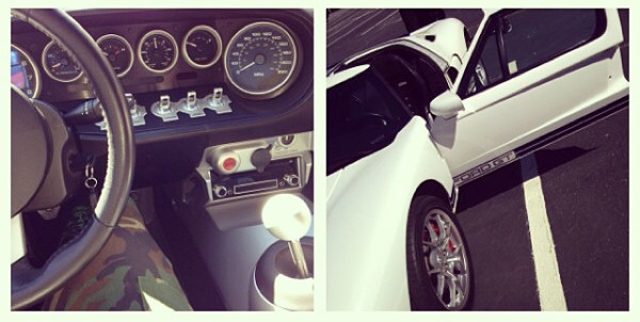 Funny enough, Ludacris also retains a 400,000 km 1993 Acura Legend which he is also proud of owning. Fans of Ludacris will remember that he stared in a number of the Fast and Furious movies.
The Ford GT is a pretty good choice. Ford began producing the GT back in 2004. It featured a 5.4 litre Supercharged Modular V8 which drove 550 hp to the rear wheels via a Ricardo six-speed manual transmission. It was the spiritual successor to the all-conquering Ford GT40. It was not named the Ford GT40 as Safir Engineering owned the "GT40" trademark at the time and agreement could not be reached as to how much Ford should pay for the license.
Watch the video here!