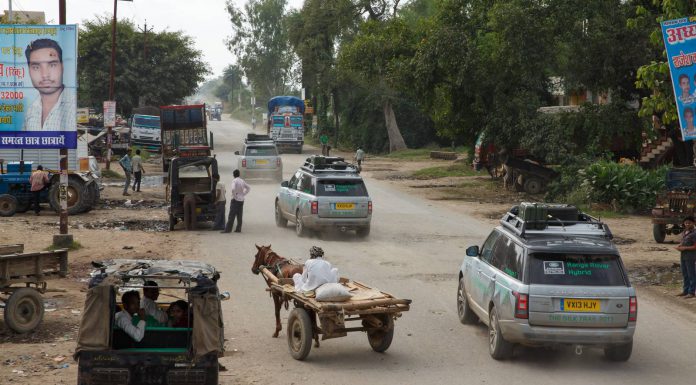 You may remember a couple of weeks ago, we reported that the Land Rover Silk Trail, from England to Mumbai, had reached the half-way mark. We can now report that after 10,472 miles (16,853km), 53 days, 13 countries and two continents, that the convoy of three Range Rover Diesel Hybrid prototypes has completed their journey from Solihull, home of Land Rover, to Mumbai, home of Jaguar Land Rover's owners, TATA!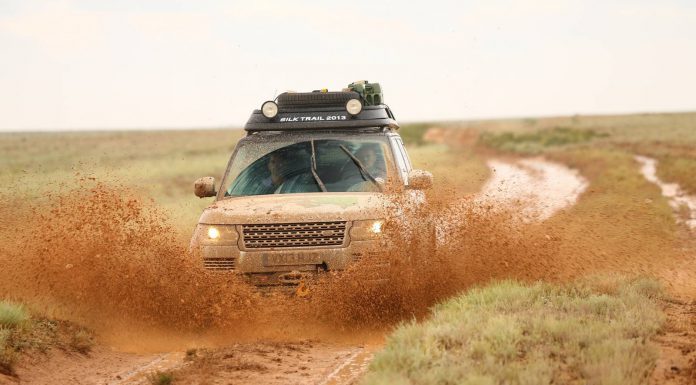 the prototypes were tested to their limits in temperatures from -10 degrees to 43 degrees Celsius at altitudes of 5500 metres and over every type of terrain, a final test before the hybrids were signed off to start production as the first hybrid Land/Range Rovers ever to be mass produced.
Hostile conditions on the route included asphalt roads spotted with vast and deep potholes, dusty desert trails in 43°C heat and mile after mile of mud and gravel tracks and cattle trails. In addition, river crossings, passes clinging to the edges of mountains partly blocked by rock falls, the thin air of extremely high altitudes and the dense and unpredictable traffic of Chinese and Indian roads all added to the test of man and machine.