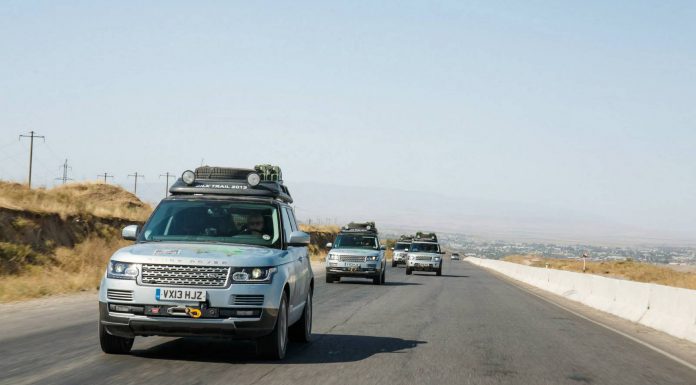 Before the 2013 Range Rover Hybrid is officially signed off for the production line, Land Rover is taking the car on its epic Silk Trail 2013 covering 10,000 miles from the United Kingdom all the way to India.
As the name of the challenge suggests, the cars are taking the legendary Silk Road trading route which first connected Asia with Europe more than 2,000 years ago.
So far, the Silk Trial 2013 expedition is just over halfway through with 5,226 miles being covered so far. It's taken the three Range Rover Hybrid prototypes a gruelling 20 days to travel this far, but obviously, a lot is still to come. During its third week, the Silk Trial 2013 expedition travelled through Kazakhstan and much of Uzbekistan.
As a reminder, the Range Rover Hybrid features JLR's 3-litre SDV6 diesel engine coupled to a 35 kW electric motor. Together, the combination produces a solid 340 PS and a class-leading 700 Nm of torque. Power is driven through an 8-speed ZF automatic transmission and the entire hybrid setup adds less than 120kg to the package.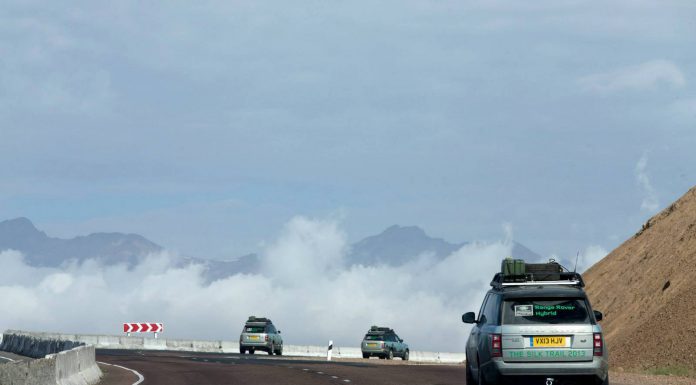 The motor also acts as a generator, harvesting kinetic energy through regenerative braking, charging the battery when the vehicle is slowing. In driver-selectable EV mode the Range Rover Hybrid can travel at speeds of up to 30mph (48km/h) for a range of up to one mile (1.6km) before the diesel engine seamlessly restarts.