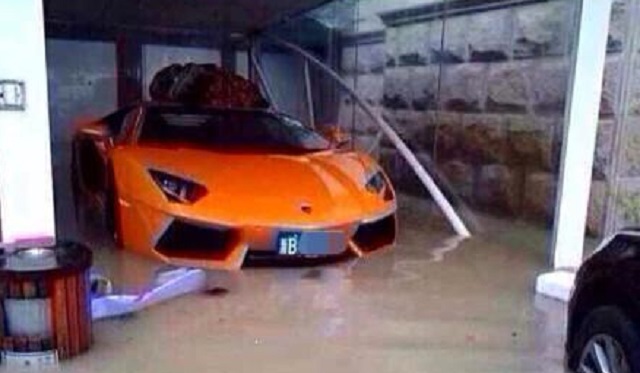 A Chinese car collection got flooded recently when Typhoon Fitow blew past Ningbo in Zhejiang Province, China. The collection included a Lamborghini Aventador, a Porsche Boxster and a Rolls-Royce Phantom Series I, all of which were parked outside the owners house.
Typhoon Fitow had threatened to hit South Korea last weekend during the 2013 Korean Grand Prix. Instead, it veered left and into the east coast of China with winds reaching up to 93 mph.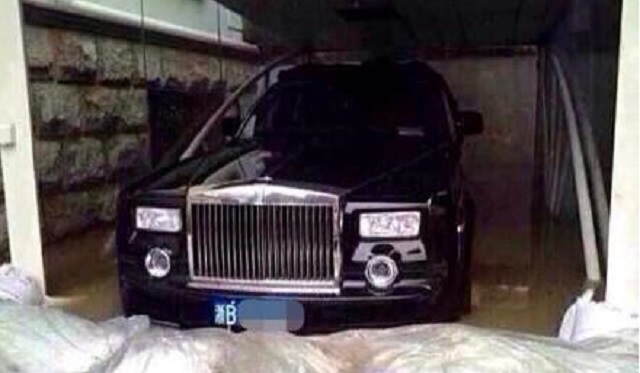 Evidently, the winds and rains caused widespread flooding and despite the sandbags, and other forms of protection, many experienced widespread flooding. Whether the waters managed to seep into the Phantom and Aventador isn't known, however, the Boxster looks to be a complete write off.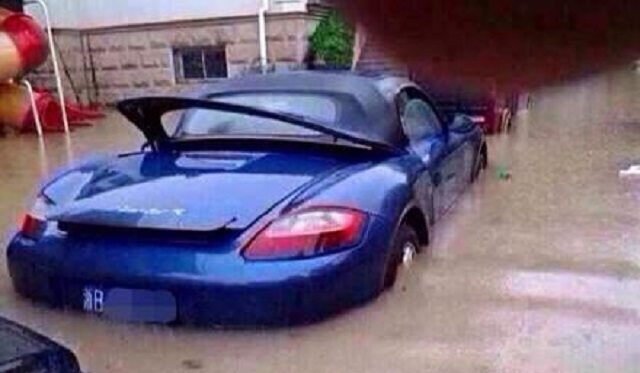 The storm is thought to have killed over 10 people making it a pretty major typhoon. Despite the destructive nature of the storm, there was one positive we spotted in the pictures. It seems that the Range Rover owner pictured below actually got to test the wading depth of his brand new vehicle!