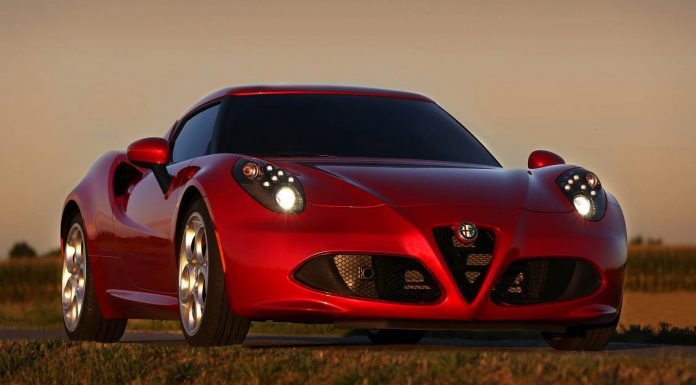 Alfa Romeo is reportedly plan to offer new variants of the brand new Alfa Romeo 4C sports car while also tweaking the regular model slightly.
First and foremost, a more powerful version of the 4C is said to be in the works and purportedly dubbed the Alfa Romeo 4C Stradale. This higher performance model is expected to have 266hp which is 29hp more than the standard car. While such a variant does indeed sound quite insane, Alfa Romeo is also said to be working on a track-only variant of the 4C dubbed the 4C Racing.
Next, a Targa variant of the Alfa Romeo 4C is expected to be offered down the line. However, Alfa Romeo doesn't just have plans to offer the 4C with additional versions, but a subtle yet quite significant change will become available for the standard car.
This relates to the abstract headlights of the production Alfa Romeo 4C which have certainly raised a few eyebrows because of their unconventional design. In fact, the headlights of the 4C are simply a handful of bulbs without an actual clear headlight case around them. While this certainly is a unique feature, Alfa Romeo has confirmed that it'll begin offering the 4C with headlights similar to those present on the 2011 4C Concept.