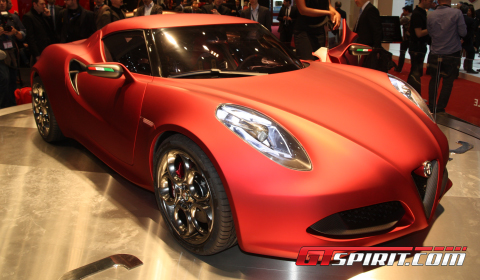 Alfa Romeo has released a couple of teasers of their latest concept car over the past weeks. The first one showed the typical Alfa Romeo grill. The second teaser was a small video and before the drawing was released.
Smaller than the 8C it essentially succeeds, the 4C doesn't shed the excitement factor, just concentrates it into a more compact shape. In fact, at less than eight feet long, it doesn't get much more concentrated than this. Carbon fiber and aluminum construction helps keep the weight down to below 850 kilograms (1873lbs).
The power of the Alfa Romeo 4C GTA Concept comes from the earlier announced 1.750 TBi engine developing 265hp.