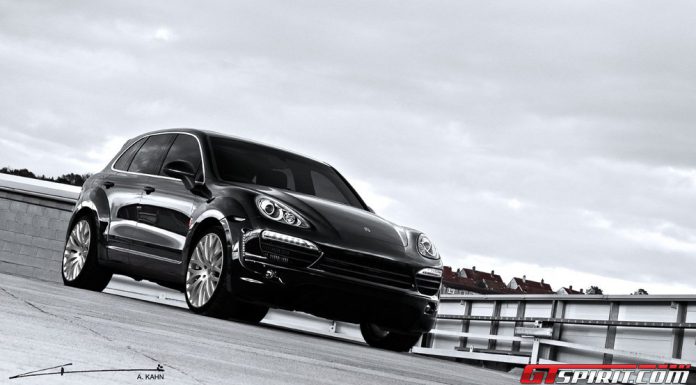 Kahn Design are associated with building huge, wide and boisterous body kits on massive Range Rovers to which they fit gigantic wheels under ludicrously large wheel arches. Over the past few years Kahn Design have been broadening their scope and clientele. From Footballers to film stars, the Khan Design cars have been popular amongst those that want their car to stand out a little. Now the designers and engineers at the UK based firm have created kits that are available to wider socio-economic groups and their association with Range Rovers is still present, but less prominent.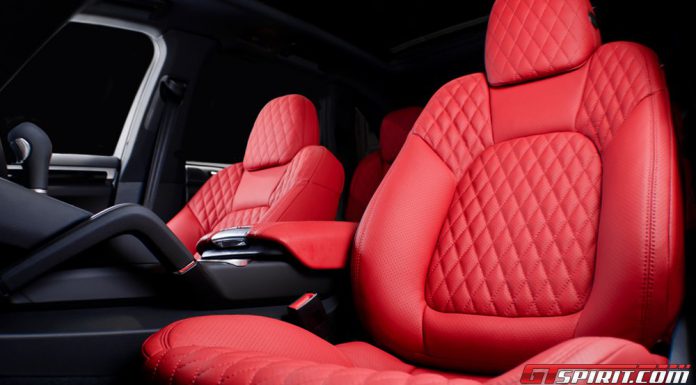 Enter their latest kit on the Porsche Cayenne, specifically the 3.0-liter diesel V6, a rather dull Porsche. The exterior of the Super Sport Wide Track lives up to Kahn Designs exceptional standards: vented front and rear wide wheel arches with integrated rear air dams, LED daytime running lights, front wheel arch vents, brake calipers finished in liquid gold, lower boot lid spoiler, door entry sill plates in stainless steel, sports lowered suspension springs, Kahn enamel wing shields and Kahn enamel tailgate logo mean that this Cayenne balances aggression with delicacy resulting in one of the best looking Cayenne's we've seen.
Don't forget the wheels! Kahn have fitted the Porsche Cayenne with 9.5" x 22" RS-XF wheels that look incredible. The choice of intricate designs look stunning as ever! Inside the designers have worked their magic on the seats. The red quilted leather adds a stylish yet refined look to the interior. As with a number of tuning companies, this is just an example of one configuration. Most changes are variable and can be customised to suit a customers needs.