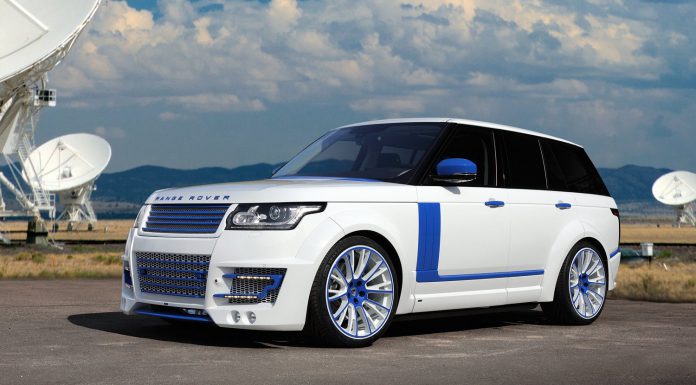 The Range Rover Vogue is a huge car and one that is capable of hauling around an A list celeb in the upmost comfort or pummelling huge hills and unbelievable gradients into submission. The cars looks certainly match the former description. It does not look rugged nor aggressive, but smart and executive, dressed in a suit not a straight-jacket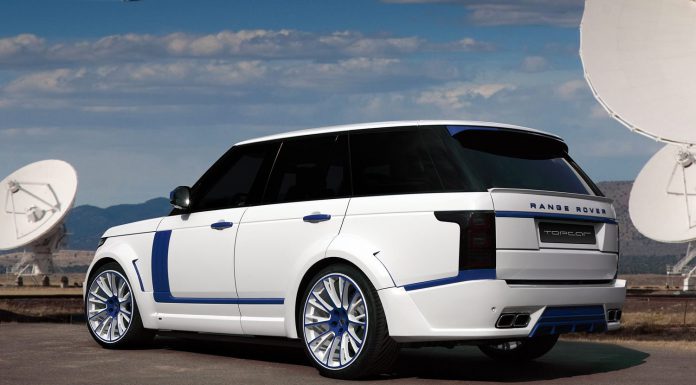 Lumma Design have addressed the low-key styling of the Vogue with their CLR-R kit, adding a dimension of detail including those gorgeously sculpted faired wheel arches. This example stands out even more with its blue accents.
The CLR-R kit comes with a front spoiler bumper featuring a large vent in the center and an integrated cup spoiler sword. Lateral design frames enhance the daytime running lights. The designers have additionally remodeled the front grill. The new hood features air vents and can be ordered in carbon fiber or painted finish, this cars blue details including trademark side grills really stand out from the common white body.