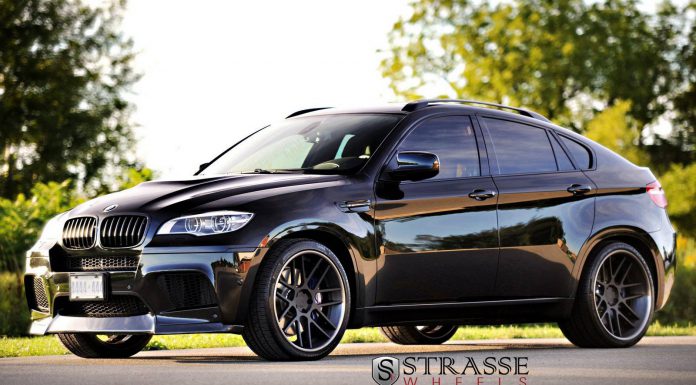 22″ SM7 Deep Concave Wheels with Pirelli tires, Vorsteiner Carbon Fiber accessories, color matched grills, tinted side LED markers, front and rear color matched reflectors. The list of modification that the owner of this brutal BMW X6M applied to his car as soon as he could and as you can see, they sure make a difference!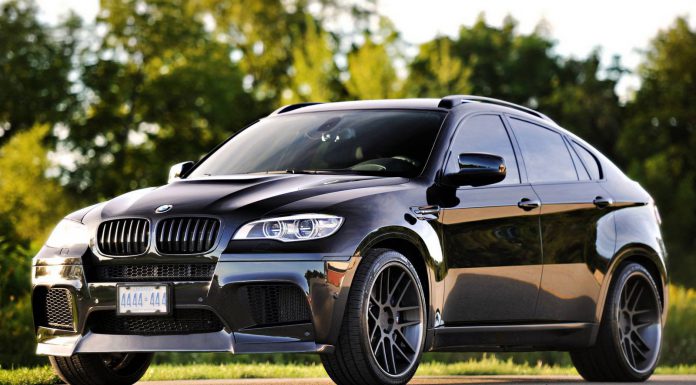 We often see tuners that modify cars to such an extent that the original car is barely recognizable, the cars character and purpose is edited to make it something it was never built to be. This tastefully adapted X6M still retains it's sculpted lines and image that it left the factory with, but this look has been enhanced with the changes that have been applied, especially those delicious wheel and lowered suspension.
Underneath it's beefed up body the X6M is powered by a 4.4 liter V8 engine delivering 555hp at 6,000rpm and 500lb-ft of torque from 1500 to 5,650rpm. Acceleration to 100kmh from a standstill is achieved in 4.5 seconds, performance that requires no upgrades at all to be classified as mighty quick for a car of this size. Do you like the more subtly styled X6M or the insane brute that tuners G-Power created, the Typhoon?