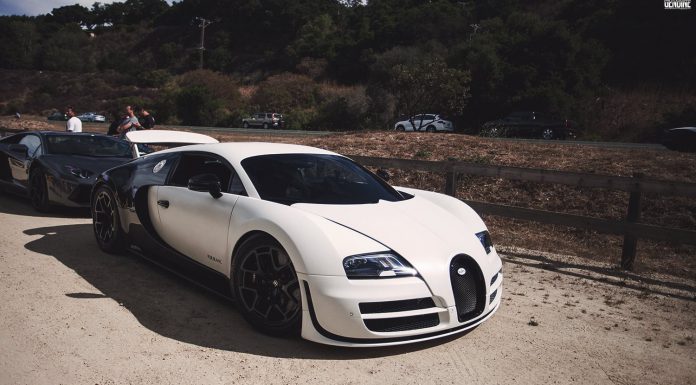 The Bugatti Veyron Super Sport is a stunning combination of pretty design and engineering greatness. Powering the Bugatti Veyron Super Sport is an 8.0-liter quad-turbo W16 engine lifted from the regular Bugatti Veyron (if there's such a thing). However, in Bugatti Veyron Super Sport guise, this spectacular powerplant now produces an insane 1200hp and will consequently result in the Super Sport to sprint to 62mph in just 2.5 seconds and onto its record-setting top speed of 267mph.
As you are probably aware, Bugatti have made a ridiculous number of special edition cars. This was demonstrated recently in Monaco where two unique cars were spotted together, and here we have another one off car. The Pur Blanc, meaning 'pure white' is beautiful. Finished in matte white with contrasting gloss back panels, this might just be our favorite Veyron yet!
This fantastic photo was taken by Genuine Photography in the United States.