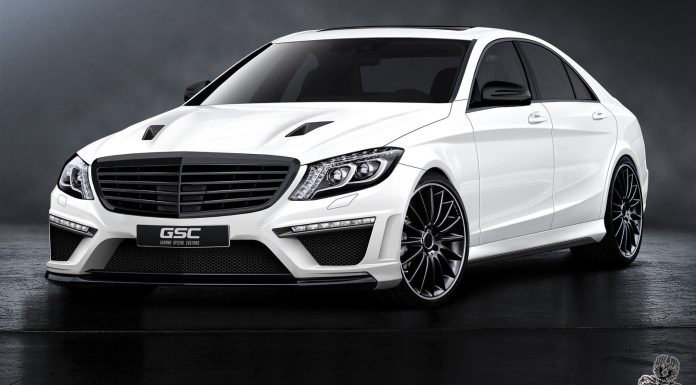 German Special Customs a tuning company that have attempted to change the character and image of the legendary Mercedes S-Class, a stately comfortable car that wafts and glides into a rowdy rebel that screams it's presence. A far car from the image Mercedes engrained into the S-class's DNA.
The most striking modifications of the envisaged German Special Customs S-Class are surely the bulky aprons on the front and rear. The GSC front spoiler bumper bar with integrated LED daylight running light bars with massive cooling air openings. On the rear the contrasting diffuser houses the trapezoidal end-pipes of the new sport exhaust system. The harmonious connecting links of the new bumper bars form comparatively discreet side skirts which also account for an optical sense of lowering. Although the completely new GSC engine hood no longer carries the three-pointed star, it nonetheless shows signs of the power concealed beneath it with its powerful lines and integrated vents.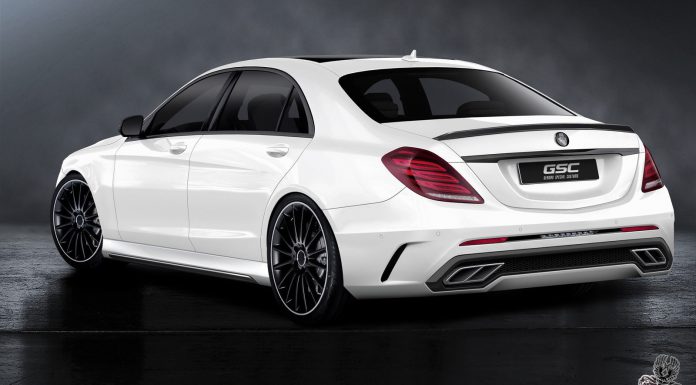 Of course, German Special Customs also has significant power boosts for the W222 engine in the pipeline. The Biturbo V8 Sports S63 AMG is expected to provide up to 850hp following the GSC power upgrade
German Special Customs will offer different XL wheel/tire combinations with diameters of up to 21 inches for the wheel houses of the W222 S-Class.