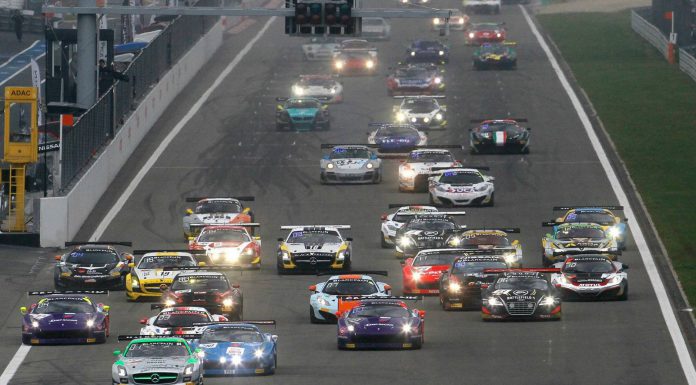 It was a dramatic season finale at the Blancpain Endurance Series during the Blancpain 1000 at the Nurburgring as frontrunners for the 2013 titles fought hard to claim victory. HTP Motorsports remained unrivaled during the 6-hour race apart from one moment where they pitted to change brake pads. This saw the No. 3 Marc VDS BMW Z4 taking over the lead but that didn't last long as HTP's Mercedes-Benz SLS AMG took back the lead with a thrilling overtake in the final 40 minutes.
The winners – HTP Motorsports drivers Maximilian Buhk, Bernd Schneider and Maximilian Götz won the 2013 drivers title in the PRO Cup category, with Buhk leading with 81 points.The title for the best team went to Marc VDS Racing Team which scored a total of 66 points ahead of rivals Belgian Audi WRT team who had 58 points.
The PRO-Am category saw Lucas Ordonez scoop the title after pocketing 66 points in the season ahead of rival Kirill Ladygin who had 63 points. The Gentlemen Trophy class win went to Sport Garage Ferrari 458 Italia driven by Venezualan racer Justino Azcarate with French duo Eric Cayrolle and Bruce Lorgere Roux taking maximum points. SOFREV Ferrari retired from the race after contact with the Nissan GT Academy Team RJN.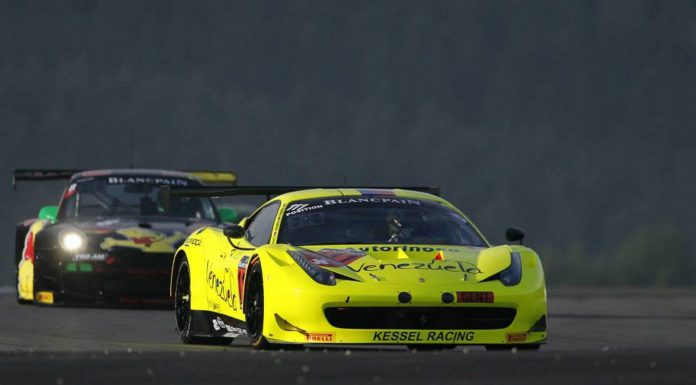 The driver's title in the Gentleman category went to the SOFREV Ferrari team comprising of Jean-Luc Beaubelique/Jean-Luc Blanchemain and Patrice Gouselard each with 112 points. Perhaps the other happy team was the Nissan GT Academy Team RJN, as they didn't just walk away with the drivers title in the PRO-AM class with Ordonez, they also came home as the second-place Pro-Am class team.
To watch highlights of the conclusion to the 2013 Blancpain Endurance Series please click here