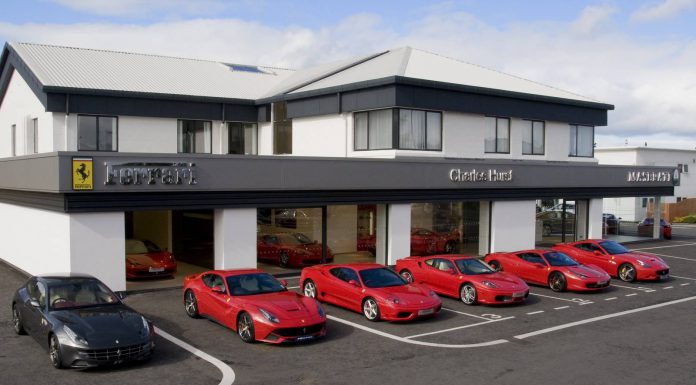 Charles Hurst is the only official Ferrari dealer in Ireland and opened the doors of its completely new showroom in Belfast on Friday, showcasing the Ferrari brand's latest Corporate Identity which is being implemented across the dealer network worldwide. Going global seems to be the hot topic in the supercar industry at present. We recently reported on McLaren moving into new markets such as China.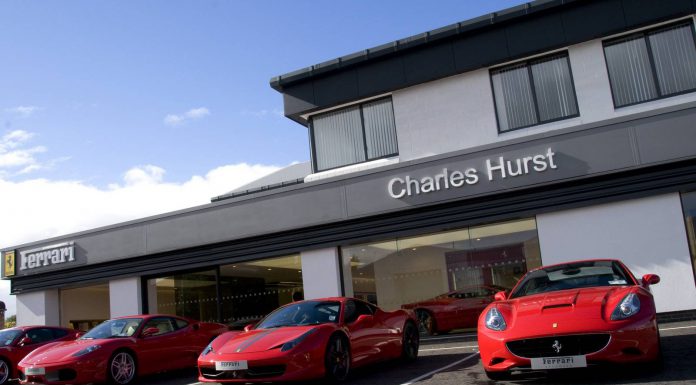 In the state of the art showroom cars are displayed in the best way possible, with regards to lighting, viewing angles, space and environment. The customer lounge is a welcoming space where clients can feel at ease and can interact comfortably with dealer personnel as part of the sales and aftersales experiences, while the general environment reflects the brand characteristics: Italian, timeless, elegant, authentic materials, with light colours, shades of white and grey, and a mixture of direct, diffused and reflected light.
As with many other Ferrari showrooms there is a dedicated "Atelier", an intimate environment which stimulates creativity and imagination, with décor and a choice of materials which are designed to reflect the artisanship and craftsmanship of Ferrari. The Atelier includes a configurator on which clients can create and visualise their dream car, with a diverse range of exterior colours and interior materials, examples of which are displayed in the same way as at the Atelier in Maranello on which the dealer environment has been designed.
The new dealership has 8 display spaces internally with space for a further 25 cars externally and is certainly a showroom to visit for any Ferrari enthusiast or admirer!