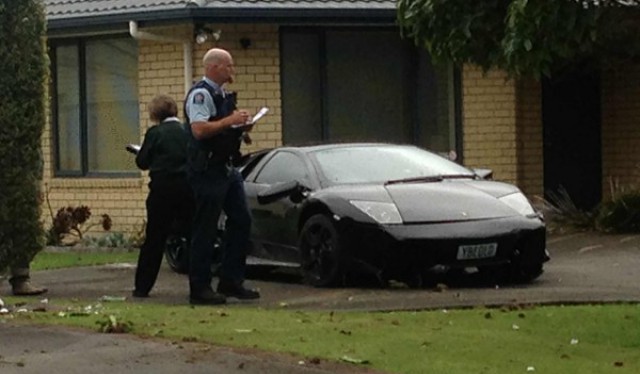 A Lamborghini Murcielago LP640 recently crashed in the New Zealand town of Pauanui, causing rather a lot of damage. It's thought that the driver of the Italian supercar had been showing off outside the Pauanui shops prior to the incident. Eyewitnesses saw the driver lose control of the car whilst entering a roundabout, the car then travelled across a driveway, struck a garage wall and came to rest parked perfectly outside the neighboring house, as if nothing had happened.
We can report that, fortunately, nobody was hurt. We can say that a local asphalt paving contractor will be needed to repair the damages, however. The town of Pauanui sits on the east coast of the Coromandel Peninsula on the North Island of New Zealand. It isn't exactly known for its supercars, the demise of this particular Lamborghini Murcielago LP640 will probably be mourned by those that enjoy a little car spotting every now and again.
For such a small and remote set of islands, New Zealand has had quite a number of exotic car crashes in the past. One of the earliest Lamborghini Aventador crashes happened on the island. Fortunately this one resulted in minimal damage and no injuries.