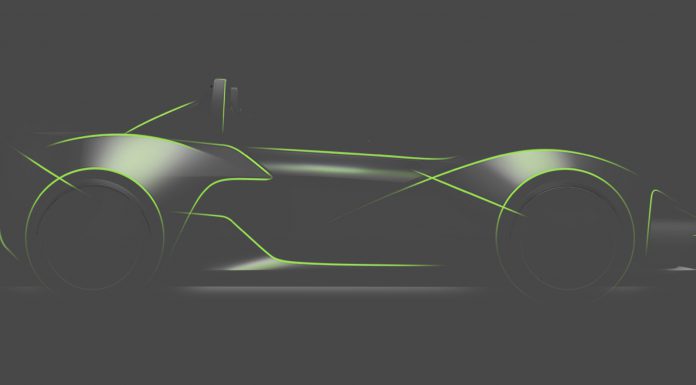 Following a recent teaser shot of the upcoming Zenos E10 sports car produced by the former boss of Caterham, a couple drawings have just been released showcasing the underpinnings of the E10.
Set to feature a platform in similar size to the Lotus Elise, the Zenos E10 has officially received enough funding to commence further development. The Zenos E10, currently known as Project E10, will ride on a single aluminium backbone/chassis to which a composite tub will be mounted on top. The man behind the car, Ansar Ali, claims that this setup provides excellent torsional rigidity while also reducing the car's overall weight.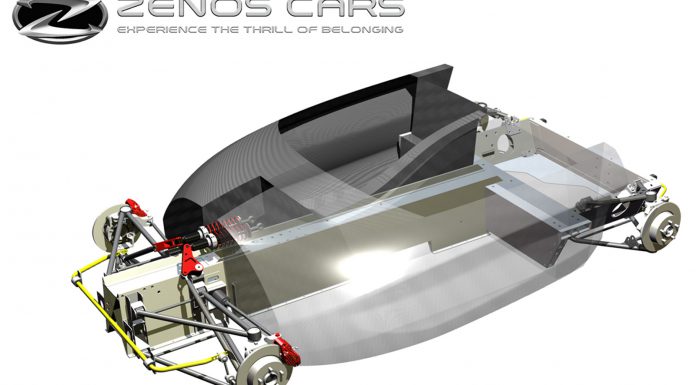 And that point of reducing weight is essential, as the Zenos E10 is planned to have a power-to-weight ratio in excess of 300hp per tonne.
Powering the Zenos E10 will be a Ford-supplied 197hp 2.0-liter engine also pumping out 155lb-ft of torque. That engine will then be mated to a hopefully-slick five-speed manual transmission, and all told, Ali hopes the Zenos E10 will tip the scales at a mere 650kg.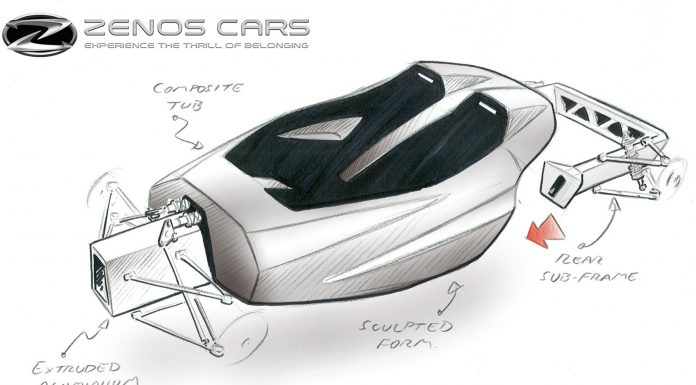 While speaking with Autocar, Ali then revealed that the car will be road-legal but largely track focused. "We think we have quite an exciting proposition to provide to a modest number of enthusiasts. We want to deliver something that's very specific, but exciting, engaging and fun," he said.
[Via Autocar]