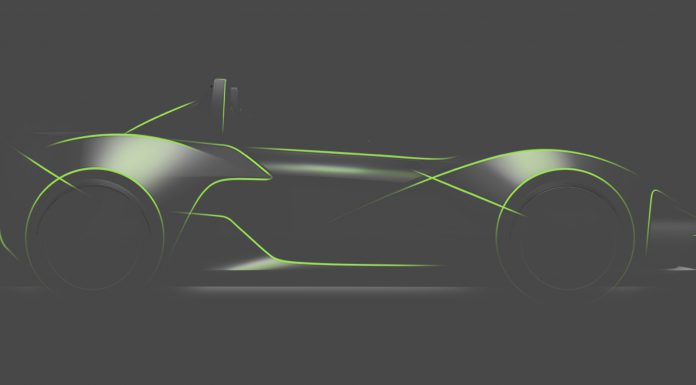 Ansar Ali, the former boss of Caterham has just secured funding to kick-start production of three all new, lightweight sports cars.
Ali's company, Zenos, will initially produce a car currently known as the E10. The Zenos E10 will be based around a platform in similar size to the Lotus Elise and feature a 2.0-liter four-cylinder engine producing 197hp. That small yet quite potent engine will have to shift just 650kg resulting in a power-to-weight ratio of 296hp per tonne. While that engine certainly is impressive, Zenos is also planning to deliver more powerful supercharged variants down the road.
Next, the Zenos Project E10 will be built from an aluminium tubular chassis joined by carbon sheet panels making up the bodywork. As the first teaser image shows, the Zenos E10 features a typical lightweight sports car design with a similar side profile to the Vuhl 05.
However, Zenos won't just stop there. An open-topped model dubbed the Zenos E11 is currently planned for 2016 before a range-topping E12 coupe hits the market two years later in 2018.
As for the Zenos E10, the car will compete with the KTM X-Bow, Vuhl 05 and the Caterham Seven 620R and is set to launch sometime next year.
Stay tuned to GTspirit as we'll be sure to bring you more Zenos related news as we receive it!
[Via Autocar]