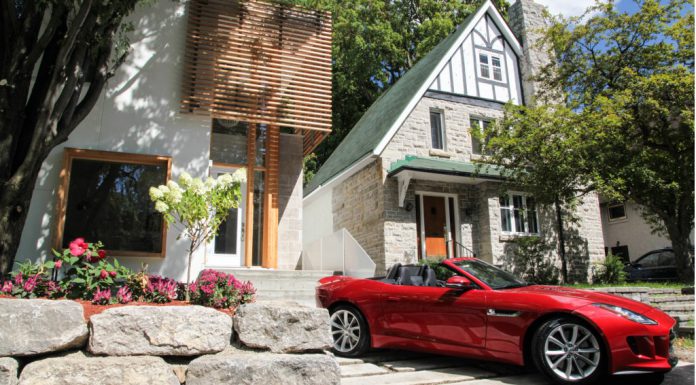 Surface Developments in Canada is offering to give away a red Jaguar F-Type for free to anyone that buys the following house.
The following house is located on Melrose Avenue in Ottawa, Canada and from a glance, the house certainly seems to be stylish enough to attract prospective buyers almost instantly. However, Surface Developments have obviously faced some difficulties in selling the house and are offering a Jaguar F-Type to help and sweeten the deal.
Jaguar F-Type V6

So if you live in Canada and are interested in glamourizing your life with a new designer house and British sports car, then hit the link below!
[Via Surface Developments]