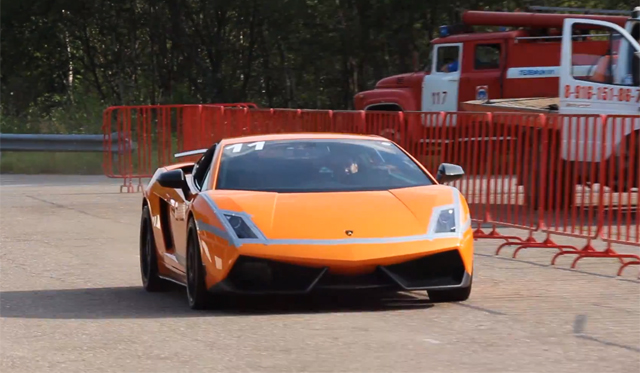 So you're bound to remember this 2005hp Lamborghini Gallardo LP570-4 TT as it set a new record after hitting 426km/h in just 1 mile at the Unlim 500+ drag races in Russia.
Well, in another recently held Unlim 500+ event, the car showed its vulnerability with the rear-end suddenly becoming engulfed in flames as the record-setting exotic passed the finish line.
[youtube]http://www.youtube.com/watch?v=tfbXK20tJnU[/youtube]
In fact when the fire did break out, the 2005hp Lamborghini Gallardo LP570-4 was travelling at an incredible 402km/h and apart from say a rocket ship of a jet aircraft, we can't think of many other things with flames coming out the rear at such high speeds!
Here's hoping the problem can easily be fixed and we'll see the car back in competition soon.