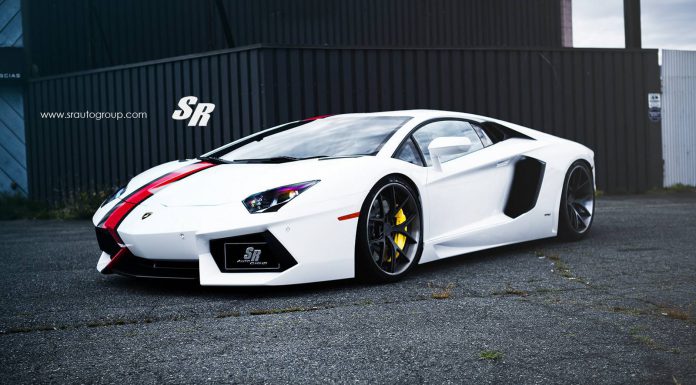 GTSpirit already showed to the turquoise wheeled SR Auto Aventador and they've be tinkering with the already bombastic Lamborghini yet again!
The wheels they've specced this LP-700 with are just superb. The PUR 4OUR Depth, 20×9, 21×13 wheels with the Matte Modern Black Face and Lumiere Grey Lip suit the cars angles very well complementing the very aggressive stance of the supercar.
Furthermore SR Auto have very tastefully added a thick red strip offset over the hood, roof and rear of the Lamborghini Aventador. The deep red suits the white finish of the car and the black edge again compliments the intricacy of the PUR wheels.