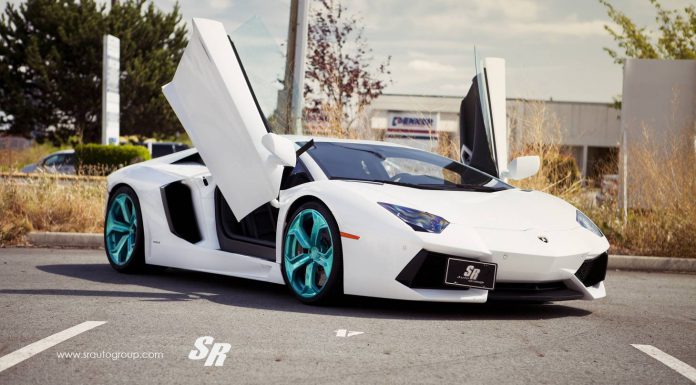 The Lamborghini Aventador LP700-4. One of the most desirable and most talked about supercars of recent years. For many however the standard car is becoming far to common, especially in cities such as Monaco, London and Singapore, the only thing to do is make their raging bull unique!
For over a decade, SR Auto Group has been incorporating its refined style into luxury and exotic vehicles and now they have turned their attention to the LP700 with the help of the infamous tuners, Liberty Walk Performance. Details on the work done on the car under the skin are scarce, but SR Auto Group have reported 'a series of transformations' have been made. Visually the car is similar to that of the standard car that rolls off the production line in Sant'Agata Bolognese, Italy with the exception of the eye-catching turquoise wheels, quite the statement!
The rest of the details will be revealed at the upcoming Luxury Supercar Weekend in Canada.